Art gallery to feature 'en plein air' painting duo from Mancos
On Tuesday, Mancos students will be showcasing some project-based learning at the Canyons of the Ancients Visitor Center and Museum. The work displayed is the result of a collabor...
Tipton challenger speaks at Mancos Public Library, sits for a Q&A with The Journal
Wide variety of shows set for cidery, brewery
Sunday, Jan. 12 3:30 p.m. Mancos Deputy Michael Morris recovered a U-Haul box trailer that had been reported as stolen out of the Phoenix area. The trailer was found at the U-Haul N...
Escarcega, Matthews, Morreli crack top six at Screaming Eagle
Town Board approves application, pending state approval
The Mancos Creative District is currently accepting applications for a scholarship that will be awarded to one artistic student. The Create 81328! Scholarship fund was established...
Trustees waiting for CDOT access permits for new site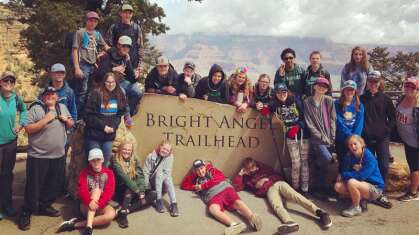 Project-based learning on display at annual event
Anthony Medina and Caden Showalter both eclipse 20-point mark in Bluejays' 76-41 victory
Saturday, Jan. 11 10:20 p.m. Mancos Deputy Jared Farnsworth noticed a gray sedan weaving in the 37000 block of U.S. Highway 160. The driver was arrested for driving while ability im...