Woman: Man tried to stab her through windshield
Group says light pollution is costly, harmful to human and animal health
The Journal The winter cold may be here, but there's still plenty to do in Mancos, with a wide variety of musicians playing at local venues this January. At Fenceline C...
The Journal The deadline to apply for a vacant alternate position on the Mancos Planning Commission has been extended. Those interested in serving on the commission mus...
Thursday, Dec. 26 9:36 p.m. Mancos Deputy Jared Farnsworth was stationed at Monte Street and U.S. Highway 160 when he observed a vehicle traveling westbound at a speed of 77 miles p...
Stillhouse Junkies choose Opera House, Columbine for tune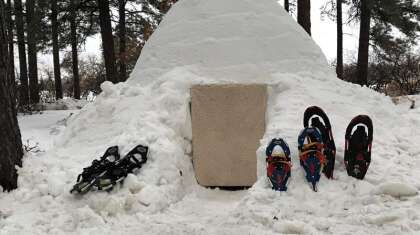 CPW staffers build structure for winter campers
Campus takes shape, immigration raises questions, Creative District stirs imagination
Budget and noise ordinance get nod, subdivision hearing is continued
The Journal The League of Women Voters of Montezuma County will meet Saturday, Jan. 11, at 10 a.m. at the Mancos Public Library. The program will include the screening ...
Patrice DeLorenzo's paintings featured through February
Fallen gunnery sergeant chosen for 'Season of Hope' campaign