Executive director of San Juan Basin Public Health led efforts to overcome COVID-19
DENVER – A coalition that wants to ask Colorado voters to approve higher taxes on recreational marijuana to help children make up for learning losses during the pandemic and address special ...
DATE: Jun. 18, 2021 | CATEGORY: Business
Bill's backers point to gaps in worker protections that the pandemic spotlighted
DATE: Jun. 15, 2021 | CATEGORY: Business
Water-blast tool maker inks deal with Navy to computerize its cleaning devices
DATE: Jun. 12, 2021 | CATEGORY: Business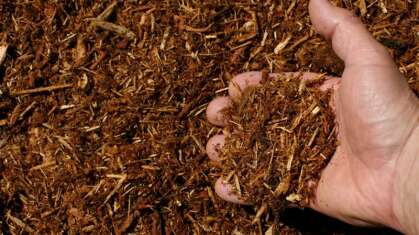 One of the easiest things you can do to help you garden successfully during a dry year is to simply add a layer of mulch after you've finished planting. Mulches do a great deal more in your...
Initiative seeks to extend life of ag animals, redefine some farm practices as 'sex acts'
Hesperus convenience store to add Jeep rentals, local products and take-and-bake pizza
State and federal programs offer drought assistance, emergency loans
Herd eats through dense Gambel oak and ponderosa pine to create defensible space
Professional trainer shares stories and lessons on riding horses and rural life
Lockheed work planned for facility south of Littleton
DATE: May. 27, 2021 | CATEGORY: Business
Early indicators suggest pent-up demand for outdoor travel