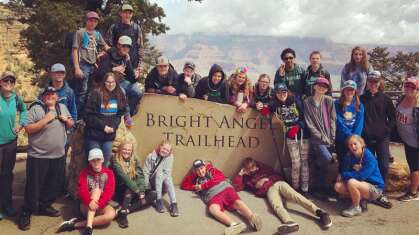 Project-based learning on display at annual event
Anthony Medina and Caden Showalter both eclipse 20-point mark in Bluejays' 76-41 victory
Saturday, Jan. 11 10:20 p.m. Mancos Deputy Jared Farnsworth noticed a gray sedan weaving in the 37000 block of U.S. Highway 160. The driver was arrested for driving while ability im...
In this year's municipal election, four open seats on the Mancos Town Board will be contested. The election will happen April 7, and interested candidates have until Jan. 27 to ci...
Also: Board approves protocol for officer-involved shooting situations
Tickets are available for an opera coming to the Mancos Opera House in May. "The Blacksmith," a two-act French comic opera that is being updated to Mancos in the late 19th century...
Two-week trial set for June
The Journal Locals are invited to a ukulele jam Monday evening at the Mount Lookout Grange in Mancos. Jams will be held on the second Monday of the month, and will be l...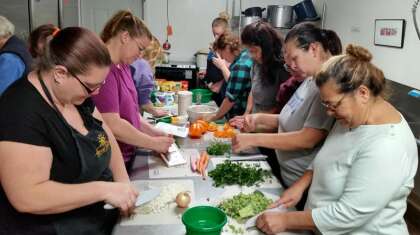 Mancos FoodShare is seeking volunteers this spring for its Cooking Matters classes. FoodShare also encourages interested participants to attend a training this Martin Luther King Jr. Day. ...
New owners shut restaurant down a few months after purchase
Mancos High School graduate publishes second poetry book; friend adds photos
Woman: Man tried to stab her through windshield