'We're kneeling today ... acknowledging the systemic racism in our country'
Paddleboard maker calls the demand 'insane' as retailers report record business
All proceeds going toward Native COVID-19 relief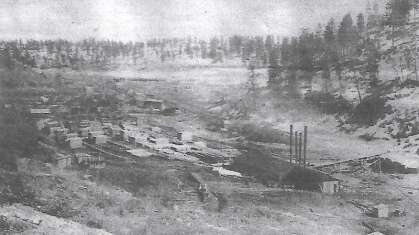 Editor's note: This article is based on an interview Anna Florence Robison had with J.M. Rush Jr. and his granddaughter, Minnie Rush. J.M. Rush Sr. died in 1917.Montezuma County Historic...
Adam Yoder is this year's recipient of the Create 81328 Scholarship
The Journal The University of Colorado has announced the graduation of Vincent Anthony Grego with a Bachelor of Arts in visual and performance arts and a minor in general business...
The Journal Camping is now open at Mancos State Park. Colorado Parks and Wildlife reminds everyone that social distancing must continue while camping and that guideline...
Mancos students can learn about water path through outdoor book installation
Town marks resident's 100th birthday with Betty Mauler Day
First professional show at Mancos Opera House still on
'Press of the West' stars local voices, newspapers' role in shaping the West
Former mayor will help town businesses recover