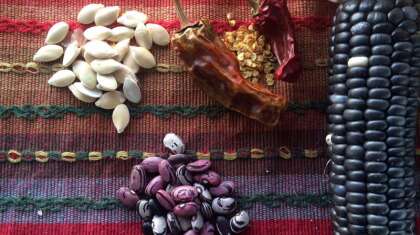 Farms, organizations operate drive to encourage sustainability
<span class="Drop cap"> </span><span class="Drop cap">Forest Service awaits response for Chicken Creek, Owen Basin</span>
The Journal Despite the COVID-19 closures of libraries across Colorado, the Virtual Pro Se Clinic clinics will be held as scheduled from 2 to 3 p.m. April 14 via phone. ...
Work at Sleeping Ute Rest Area to begin April 6
State grants make the project shelf ready for construction
Tier 3 response plan goes into place Thursday
Businesses focus on new hours, takeout and sanitation
Local groups cancel and postpone events in face of coronavirus
Thursday, March 12 9:15 a.m. Mancos Deputy Sgt. Brad Ray responded to an address on Bauer Avenue in reference to a stolen American flag, taken on the night of March 11. The suspect ...
The Columbine Bar has new business owners, and they're looking to bring it back to its heyday. Betsy Harrison and James Law were both part of a previous group that ran the bar for...
Library closed, opera performances on hold as coronavirus measures take effect