Iconic bridge reopens after six months
Artist known as 'The Human Sparkler' Lille Diane is positive she was born with a crayon in her hand. She never put it down – rather, she added to her artistic toolkit – and now visitors can...
Services will be offered through January
Bluejays cross-country posts best meet of the season at regionals
DATE: Oct 23, 2021 | CATEGORY: Sports
More attractive storefronts can increase sales, officials say
Suspect vehicle involved allegedly sped through downtown Cortez
MANCOS — The Mancos Creative District has announced that Katie McClure has been selected as its new executive director. McClure comes from a community-centered health and wellness background...
Fundraiser needed to upgrade heat at low-income Menefee Apartments
Mullen will be based in Cortez; Dr. Jones will serve Mancos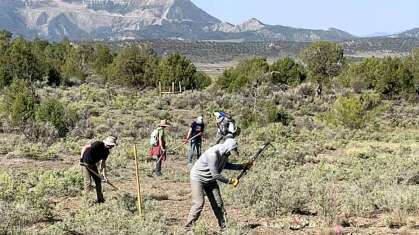 Aqueduct project will feature 12 miles of non-motorized trails 2 miles from town
District holds suicide prevention fundraiser and training sessions
The educational programs will be offered every Friday starting Sept. 17