Rosa Sabido is cautiously optimistic for a legislative solution to gain U.S. residency
Conservation and economic efforts are in the works for Montezuma and Dolores Counties, Ute Mountain Utes
Rep. Neguse drafts bill for longtime local living in sanctuary from deportation in a Mancos church
Midge Kirk remembers how the Mancos Public Library was when she first started: stacks of books everywhere, and a closet that four people called an office. One day, a child about 5-years-old...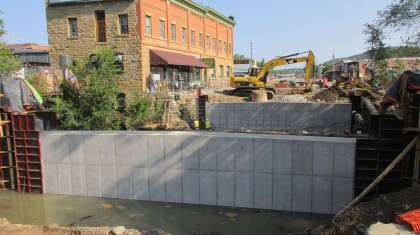 Businesses affected by construction; improvement will be worth it, town manager says
Information is in response to potential evictions because of pandemic
Friday's cornerstone and ribbon-cutting ceremonies celebrated about a year's worth of renovations to the Mancos schools
Heavy rain possible this afternoon and evening
School district offers counseling services
Search warrant executed for suspected animal neglect
The Ute Mountain Ute Tribe and Mancos Creative District are organizing a mural project to honor the Weenuche-Ute people and culture. Elders and youths of the Ute Mountain Ute tribe are invit...
Wisconsin man died after collision with driver from Arizona; investigation ongoing