Joe O'Dea and Ron Hanks answer nearly the same questions during two separate conversations
Forest ecologists argue prescribed burns are necessary even as they have caused blazes this spring
Without full funding, local infrastructure needs may not be met
Minor shaking reported Tuesday in Grand Junction
PUEBLO, Colo. (AP) — A boat capsized on a Colorado lake Sunday night, leaving one woman dead, 11 people hospitalized and one man missing.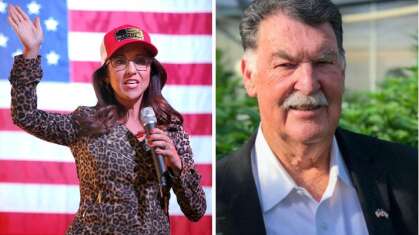 Republican candidates will meet as they campaign for Congressional District 3
The melt is among the earliest in the last 30 years
DENVER – Police on Monday were investigating several shootings in the Denver area and Colorado Springs that left seven people wounded. In Colorado Springs, two juveniles were shot in a parki...
Volatility in energy markets created by pandemic and war in Ukraine are behind the rise
DENVER – Recently found human remains were confirmed this week to be those of a woman who disappeared after going out with friends and cousins four years ago, authorities said. A preliminary...
Bills on education, Fort Lewis marked accomplishments while climate change legislation faltered
A decimated snowpack promises low flows and fewer crowds in 2022
DATE: May 20, 2022 | CATEGORY: Sports