New study says teachers statewide make about 36% less than professionals with similar education
Initiative would not raise taxes, but it could draw from TABOR refunds
STEAMBOAT SPRINGS – In the Colorado ski town of Steamboat Springs, motels line the freeway, once filled with tourists eager to pitch down the slopes or bathe in the local hot springs. Now r...
The Colorado Mycological Society, which holds fungi training classes and leads mushroom forays, has experienced a boost in membership in recent years
BOULDER (AP) — Two gun rights organizations filed federal court lawsuits Thursday challenging bans on semi-automatic weapons and magazine ammunition restrictions adopted by two Colorado cities after the state allowed local municipalities to enact tougher gun control measures than called for by state law.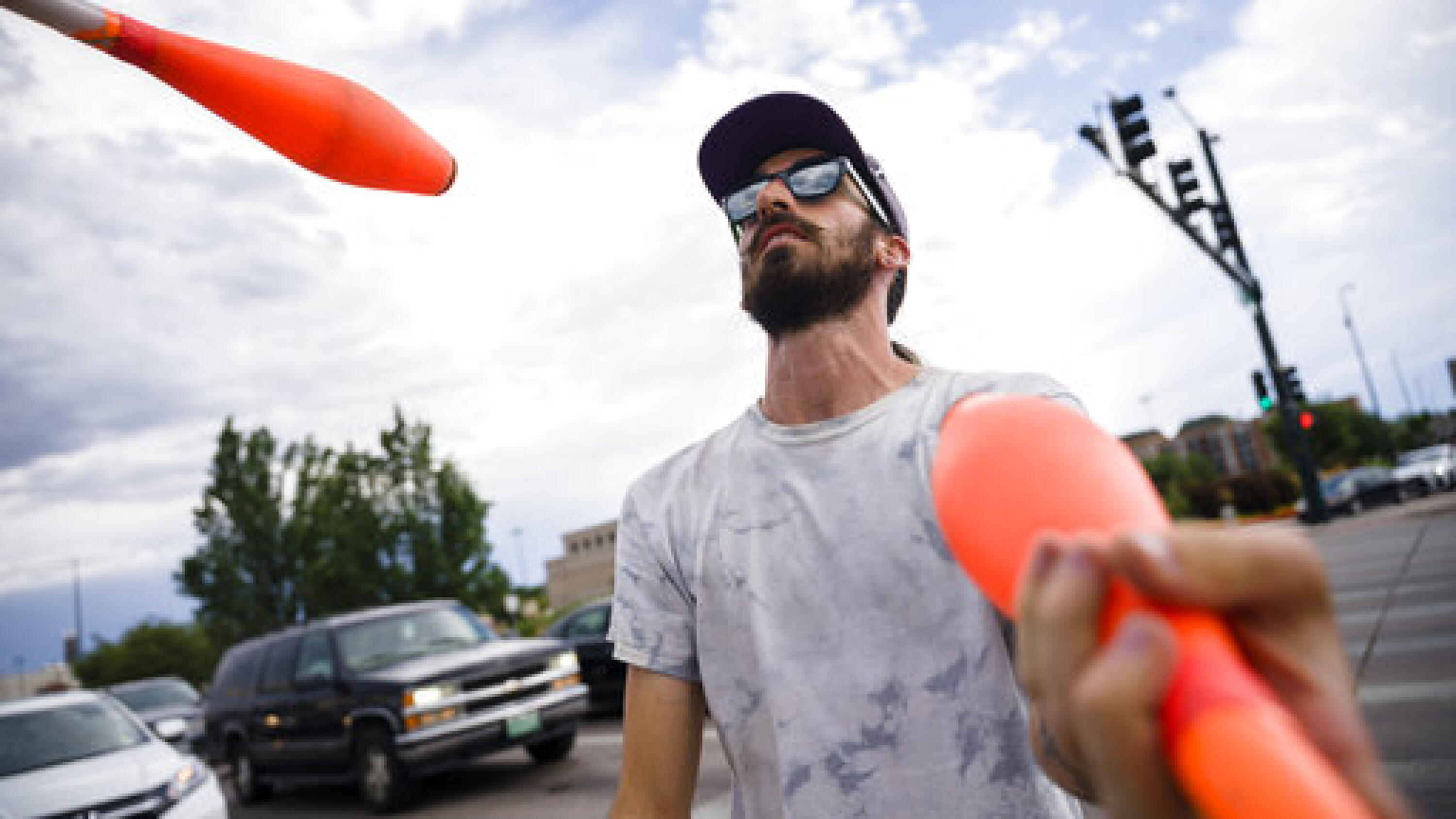 DENVER (AP) – For roommates Andrew, Cam and David, life's a circus. Really, though. Each makes a living juggling in the streets of Denver. You may have seen one of them on your daily work co...
DENVER – A Colorado man had a rude awaking early Saturday morning when a roughly 400-pound bear flipped the lever doorknob to his home and rummaged through some dog food, Colorado Parks and ...
Lake Fork Valley Conservancy starts ambitious project to transform park into a nocturnal classroom
DENVER – Colorado is urging the U.S. Supreme Court to uphold its anti-discrimination law in the face of a challenge by a Christian web designer who does not want to create custom wedding web...
A few prominent donors are also backing Cheney's challenger, Harriet Hageman, who holds healthy lead in the polls
Candidates reaffirmed party's pillar issues, including lowering cost of living and reducing crime
Prosecutors in El Paso County say Sen. Pete Lee is accused of providing false information as to his residence