Kala Parkinson
Position: Journal staff writer
ZU Gallery's new bar furthers goal to become mainstay community space
A winter sailboat in Southwest Colorado? Dolores is on board.
Bring on the pies, event organizer says
A recent $18,000 Colorado Sustaining the Humanities grant will go toward curating exhibits in the museum's new space
Owner: 'It would break my heart' if it were torn down
32 vendors were stationed at the Elks Lodge Saturday from 10 a.m. to 5 p.m.
A look back at the shop's sweet evolution
Owner reflects on music evolution and generations of customers
Drug trafficking presentation identifies Cortez as hub, fentanyl as main threat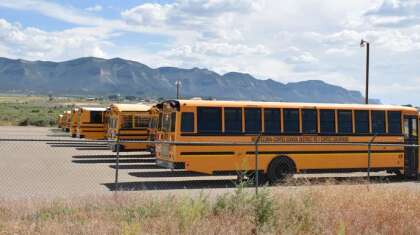 TikTok denies threats were issued on its platform
Despite loss, Ute Mountain Ute embodies seasonal merriment
LOR Foundation partners with Montezuma-Cortez School District RE-1 to give back to teachers and staff