Andrew Gulliford
Position: Staff reporter
Perhaps a final conclusion to a 1934 mystery of the desert
Two Colorado collectors build museums to benefit local economies
"We make a living by what we do, but we make a life by what we give," Winston Churchill said. Now, two Colorado native sons are practicing that wisdom by giving back to their hometowns. Both...
In the desert at twilight, as the heat slowly dissipates, the sky turns cobalt blue and stars peak over canyon walls, I think about lone prospectors who spent years of their lives looking fo...
DATE: Aug 31, 2016 | CATEGORY: Living
The mystery of 19th-century fur trapper Denis Julien
River, canyon country deserves additional protections
She was dying as she took her place on the wooden wagon. Wrapped in quilts and an oil cloth against the cold pelting rain, her relatives spoke urgently, encouraging the team of horses. But i...
A rock is a rock is a rock, unless it is in the middle of a fast flowing river and you are about to smash into it with the front of your boat. In which case, you're apt to give it a name. Ri...
In Salida, wall art tells story of railroads and mountain troops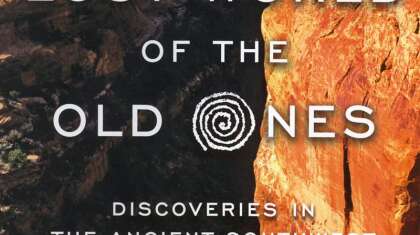 Challenges visitors to leave artifacts
DATE: Apr 9, 2015 | CATEGORY: Living
On frigid winter days with long winter nights, there's nothing like a soak in a natural hot springs and one of the most historic in the Southwest is at Ojo Caliente, N.M. Pioneeri...
Clifford Duncan passed away this winter, and with his passing went centuries of Ute cultural knowledge about land and landscape. A World War II veteran in his 80s living in Neola, Utah, near...