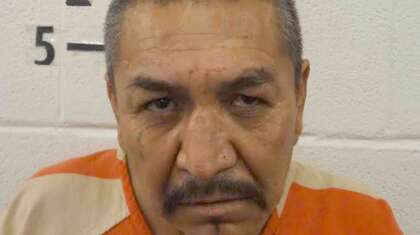 Jury hands down guilty plea; new case is pending
Service restored Monday evening; Facebook pages in Durango and Cortez affected
Woman was found in back of car on the way to hospital, police say
A woman from Cortez has been named the Colorado queen of the weight-loss support organization TOPS, to reign as royalty with a king from Broomfield. The nonprofit Take Off Pounds Sensibly ...
A New Mexico man who allegedly left the scene of a two-vehicle crash earlier this month in Cortez was arrested on U.S. Highway 160 after a high-speed pursuit, according to law enforcement. ...
Pilot program would respond to mental health, substance abuse and non-criminal crisis situations
Elizabeth Rogers and Samuel Clark arrested at convenience store on U.S. 491
Issued raised during Southwest Health System board meeting
Coffee shop reports sightings around town, seeks public's help
Montezuma-Cortez High School plays first game on restored field against rival Durango
Hospice of Montezuma has been awarded $5,000 in grants to improve the client entrance to its facility at 512 N. Broadway in Cortez. The grants were awarded by concessionaire Aramark of Mesa ...
Incident caused five-hour standoff at residence and triggered evacuation of Kemper Elementary