'We all need to work together to protect our democracy'
Four of the six Democrats in Colorado's congressional delegation back the idea, while the remaining two are skeptical
Koral Jackson plans to continue acting, stage work
American Legion Post 75 partners with Trillion Tree campaign to honor veterans
Yamaha ace from Cortez is one point behind Chase Sexton
DATE: Jul 9, 2022 | CATEGORY: Sports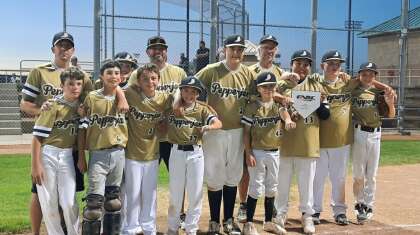 The No. 1-seeded team finishes season at .500
DATE: Jul 8, 2022 | CATEGORY: Sports
Hot and dry weather will replace rains this weekend
A pleasant summer day greeted thousands of people at Cortez parks as they enjoyed Fourth of July festivities and a memorable fireworks show.
DATE: Jul 4, 2022 | CATEGORY: Gallery
Fireworks show includes more than 700 colorful explosions
Driver cited for careless driving, taken to hospital with serious injuries
Emergency crews responded to a house fire Sunday morning on Road 29.1 east of Cortez. The two residents escaped unharmed, but two dogs died in the blaze, said Battalion Chief Charlie Borden ...
The industry acknowledges that there's a large population that doesn't feel included
DATE: Jul 1, 2022 | CATEGORY: Sports