Meanwhile, a new variant of the virus rears its head in South Africa
As three metro Denver counties enact some version of a mask requirement this week, Gov. Jared Polis reiterated during a COVID-19 update Tuesday that a statewide order is not in the cards. In...
GOP chairman wants people to return to a sense of normalcy
Colorado lost an important tool when community sites phased out tests
District loosens pandemic protocol
31 new COVID-19 cases confirmed as of Nov. 18
Study suggests majority of holdouts won't be swayed; others are receptive to mandates and education
Public health leaders across state have sent letters asking for a mandate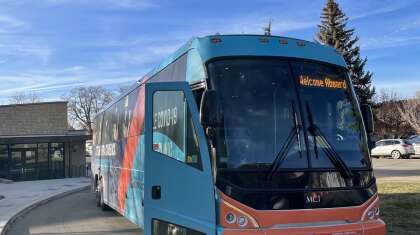 Vaccination efforts follow Centers for Disease Control and Prevention authorization of Pfizer vaccine for kids ages 5 to 11
State order would carry more weight than regional orders, health director says
Polis vowed to take action before hospitals became overwhelmed. They are nearly overwhelmed.
Annual analysis shows a 19.5% decline, but that includes losses outside the industry