Jacob Klopfenstein
Position: Staff reporter
State also seeks faster results
District Attorney Furse still looking to fill vacant position
County Court Judge JenniLynn Lawrence on Monday sentenced Lloyd Lobato to 150 days in jail in connection with a fourth DUI conviction. Defense attorney Alex Gunning requested home...
Montezuma-Cortez High School is saving more energy than 89 percent of similar schools in the country, according to a rating from Energy Star, a program of the Environmental Protection Agency...
Studio is where it all started in Mancos
Much of inventory is family-owned
Dantzelle Kelly and Tim Yazzie of Cortez rang in the new year with the birth of their daughter Serenity Yazzie, the first baby born at Southwest Memorial Hospital in 2017. Serenit...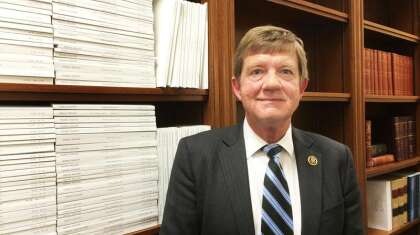 Representative from Cortez plans to focus on finance, veterans, undoing Obama policies
Cost of asbestos abatement may drop
Susana Kirk has opened a massage therapy business as part of Desert Willow Wellness Center at 321 North St. in Cortez. Kirk offers massage and hot stone therapy, acupuncture, intu...
At their meeting Dec. 14, Mancos trustees approved a special-use permit for Doggie Den Daycare after an hourlong discussion about whether to allow the business. The business, a do...
A Montezuma County family lost almost everything in a house fire early Sunday morning. Mancos Fire District Chief Tony Aspromonte said four vehicles and eight firefighters were o...