Advisers work with crews to protect archaeological sites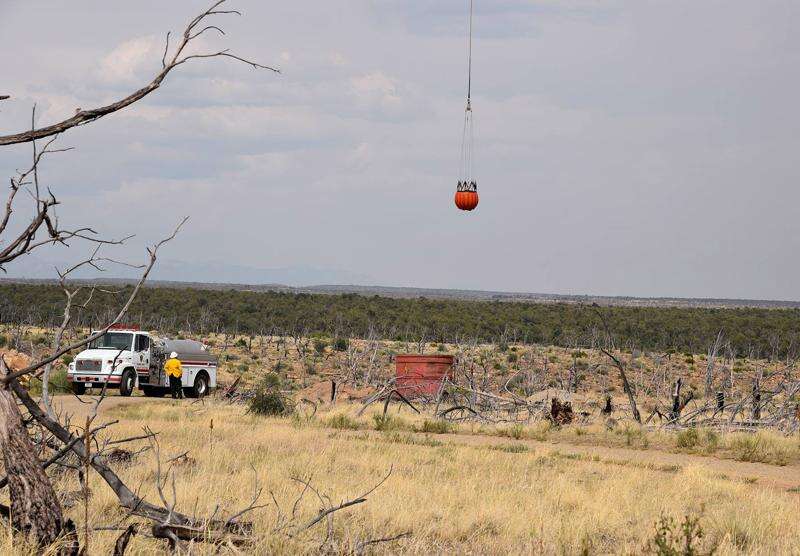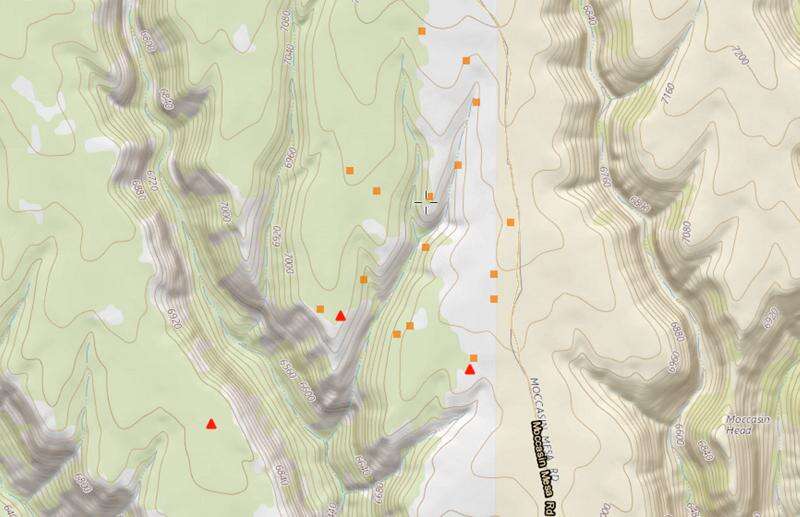 The Moccasin Mesa Fire, burning in Mesa Verde National Park, remained at 185 acres on Friday and was fully contained.
An infrared mapping flight found no measurable heat, although ground forces reported finding some stump holes in the interior sections of the fire that were not a threat to fire lines.
Sixty-five personnel were assigned to the fire.
A local Type 3 incident command team, from Durango, assumed command of the fire Sunday. On Friday, the Type 3 command team turned the fire over to Mesa Verde National Park. National Park Service and county resources are still working together on the incident, said park spokeswoman Cristy Brown. Smoke might be visible for a few weeks, she said.
It had burned in steep terrain and on the mesa top, presenting challenges where it burned into a tributary of School Section Canyon, the command's post on InciWeb said.
Air resources played a key role in firefighting efforts in the first two days of the fire, which allowed firefighters to safely engage the fire on the ground on Monday," Brown said. "Firefighters maintained the acreage through the week, even with high temperatures and moderate fire behavior."
The fire was reported by Park Point Lookout about noon Saturday."
By Monday, the fire had scorched 185 acres. Crews then built containment lines, maintaining a strategy of full suppression and direct attack.
On Tuesday, crews lay fire hose lines and began mopping up burned perimeter, maintaining a strategy of keeping the fire west of Moccasin Mesa Road.
Previously burned areas on Moccasin Mesa, including the Balcony House Complex (2003) and Moccasin Mesa Fire (1972) helped slow the fire's advance, Brown said.
Saw line was completed along the northwest portion of the fire, and hand line construction was completed on the southeast section, which touches several acres of Ute Mountain Ute land.
Although interior fuels continued to burn, and the fire slipped into School Section Canyon, the fire's size has not increased since Sunday.
According to the incident team, led by Richard Gustafson, about 117 personnel initially worked on the fire, coming from Mesa Verde, Canyon de Chelly National Monument, Canyonlands National Park, the Bureau of Indian Affairs, Fremont County and Pike National Forest. Equipment included a half-dozen fire engines, a Type 2 and Type 3 helicopter, and air attack and single-engine air tankers.
No injuries were reported.
The incident team worked with advisers to protect the archaeological sites in the park, which is a World Heritage site. It hosts more than 4,300 sites of ancestral Puebloan people and is known internationally for the 600 cliff dwellings within the park's 52,485-acre boundary.
"Cultural resource advisers continue to provide guidance and information to operations," the incident command team said earlier this week. "This collaboration is instrumental in ensuring the respectful treatment and preservation of irreplaceable objects and sites, which provide context and connection to this area's rich culture and history."
The park is open, and no public roads or trails have been closed. The large parking lot near Park Point (B Cut Parking Lot) was expected to reopen on Friday afternoon.
The park reminded visitors that fire personnel have the right of way and asked that visitors do not stop in the roadway. Drones are prohibited in the park.
Moccasin Mesa Fire footprint (PDF)