Dimery Plewe shoots Cortez Tournament's top score; Lady Bears finish third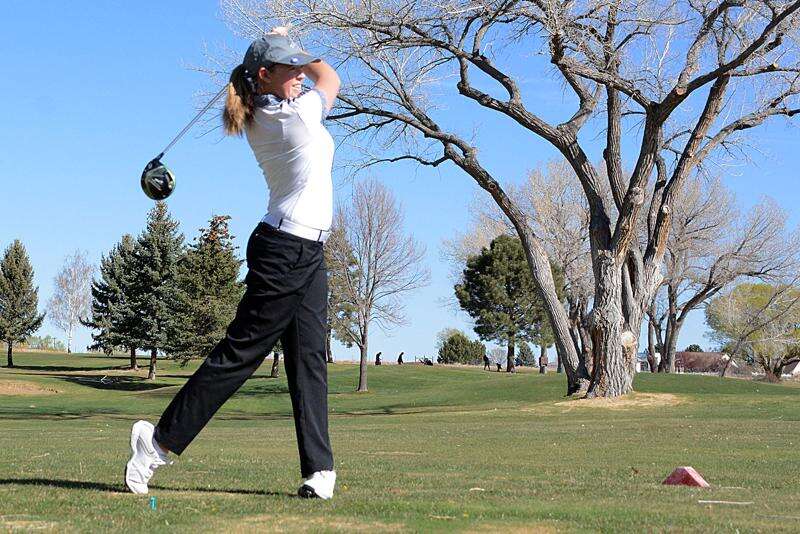 Before teeing off at the Cortez Tournament on April 23, Dimery Plewe felt confident based on her familiarity with Conquistador Golf Course and the fact that she had been swinging the club well.
Even so, the Montezuma-Cortez High School sophomore, who plays golf for Dolores High School, might not have imagined that over the next four-plus hours, she would shoot a score of 87 and finish first individually in the seven-team tournament.
Plewe did just that, however, and in doing so, became the first member of her team to earn top honors in a high school tournament since her older sister, Kiselya Plewe, finished first in multiple tournaments in 2016.
Plewe's score was six shots better than second-place finisher Quinn Griswold, who led Durango High School with a score of 93. Only six total players scored better than 100 in the tournament.
Plewe was joined at the top of the leaderboard by teammate Kiara Lingenfelter, whose score of 98 was good enough for seventh overall. Other varsity scorers for Dolores included Kailey Case, who shot a 107, Sarah McDonald, who shot a 112, and Kelli Partington, who fired a 113.
Dolores finished third overall in the team standings of the seven-team tournament with a combined score of 292. Durango High School finished second with a combined score of 288, and Aztec High School finished first with a combined score of 286.
In addition to Dolores' varsity team members who turned in solid performances, members of the school's junior varsity team performed well. Paige Featherman shot a career-best score of 123, and Brianna Dennison shot a career-best score of 137.
Dolores head coach Monica Plewe praised the performances of Featherman and Dennison and noted that Featherman's score was the best single round score of her career by 20 strokes.
Next up for the Dolores girls golf team will be a tournament at Hideout Golf Course in Monticello, Utah, on April 27.