Stephanie Alderton
Position: Staff reporter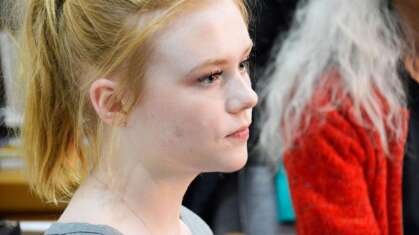 Annika Lewis plans to talk about lives of rural women
Officers heighten presence; some kids go home; 'person of interest' ID'd
In this year's municipal election, five candidates are running for four open trustee positions on the Mancos town board. It is Mancos's first contested election in several years, after five ...
Crowded public forum calls for cooperation, support
Republican and Democrat voters can join
Dave Stevens to speak at free March 2 event
No trail or road closures planned
Town staff give Ann Harold update on economy
Chase began with a traffic stop on County Road G
Tonight's event to focus on plans for the future
In this year's municipal election, eight people are running for five open Cortez City Council positions. Incumbents Jill Carlson and Orly Lucero are both running for their second ...
Heritage apple cidery will open Saturday in Mancos