Katie Chicklinski-Cahill
Position: Staff reporter
Plan a road trip to check out movie locations in New Mexico
Annual festival hits town next weekend
Blue Mountain Tribe's song, video gaining worldwide attention
Last year's festival moved online because of pandemic
Dibble takes storytelling approach to music videos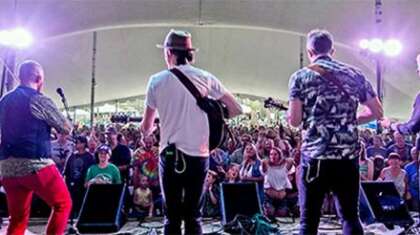 Party in the Park, Four Corners Folk Fest set for July, Labor Day weekend
Bluegrass Festival coming up April 29
Online art exhibit features multimedia artist Venaya Yazzie
Country singer's latest video filmed in Durango
DATE: Dec 3, 2020 | CATEGORY: Living
Farmington native's music continues to evolve
DATE: Oct 22, 2020 | CATEGORY: Living
We're now entering that most wonderful time of the year – leaves are turning, there's a nip in the air and it's time to revel in all things scary. And it's also a good time to cat...
DATE: Oct 1, 2020 | CATEGORY: Living
Durango Film has teamed up with Durango Stadium 9 to bring this year's Manhattan Short Film Festival to town starting Friday and running through Oct. 1 at the movie theater. There...
DATE: Sep 24, 2020 | CATEGORY: Living