Kala Parkinson
Position: Journal staff writer
Ten candidates vying for four open seats
Release cites differences between school board and superintendent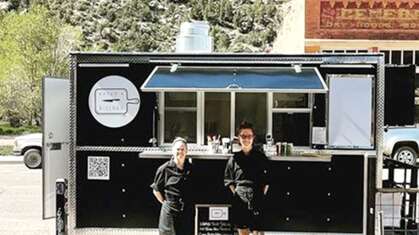 Kelly's Kitchen is in its second year of business, and it's booming
Gerald Koppenhafer chosen to complete Joel Stevenson's term
Committee must select Joel Stevenson's successor by Friday
Montezuma-Cortez High School congratulates full-time students who achieved first semester academic honor roll. Seniors: Brianna Comisky, Juan Garcia Belman, Shylee Graf, Koral Jackson, Rean...
Mill and county disagree on mitigation requirements and communications
Home prices likely won't change much; rural lifestyle attractive to those leaving Front Range, Four Corners Board of Realtors president says
Rollout part of larger statewide and national initiative to slow spread of COVID-19 Free surgical and KN-95 masks are available for pickup in Montezuma County, including at Southwest Health...
Case set for trial in July Armando Lee-Martinez, the Mancos teacher accused last year of sexually assaulting a student and tampering with evidence, has pleaded not guilty. In a Tuesday arr...
Two died from blunt-force trauma; one from a gunshot wound
Letter reportedly written with school board president's guidance; Southwest Health notes highest positivity rate since onset of pandemic