Jacob Klopfenstein
Position: Staff reporter
State board backs improvement plan
Member of 1967 graduating class helps open 50-year-old capsule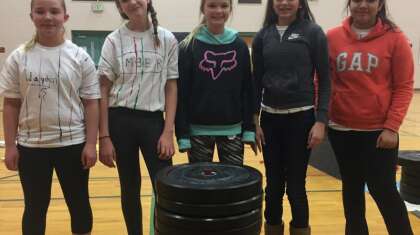 'Creativity challenge' gives students other perspectives
Breakfast, steaks and tapas coming with refreshed approach
The eighth annual Mancos Melt golf tournament will once again welcome the beginning of spring on March 18. This year's theme is "Circus Circus," and the proceeds will benefit the ...
Musical opens March 10 in Cortez
Mancos trustees and chamber of commerce board members discussed results of a town survey and laid out goals for the year at a joint workshop session on March 1. Mancos Valley Cham...
Former visitor center has been empty since 2014
Bru's House of Color owner Ray Wiemer has been invited to golf at the Valspar Tournament in Tampa, Florida this week. "It's a unique opportunity to go down and play with the pros...
Dozens appear in court to support defendant and victim; judge cites effect of alcohol
Mancos Elementary principal injured in Jan. 2 crash
Guidestone Colorado hosts educational event