State board backs improvement plan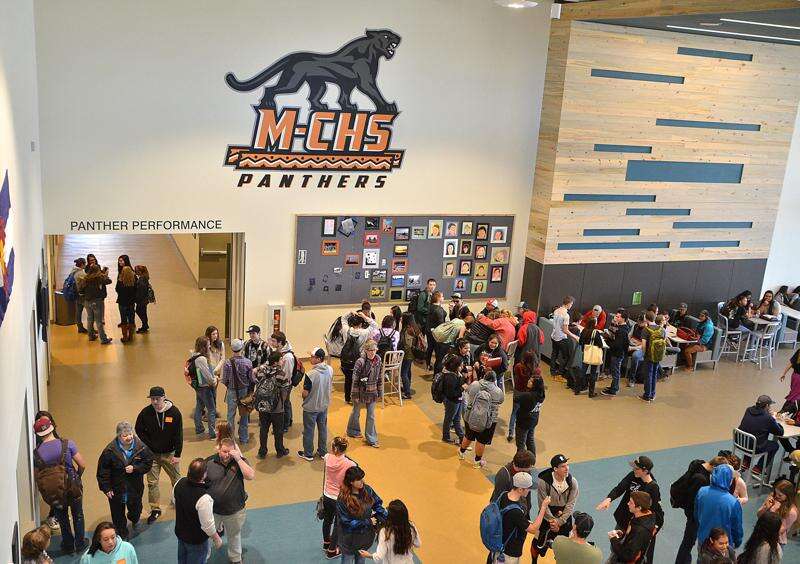 DENVER — A turnaround plan for the Montezuma-Cortez Re-1 School District received preliminary support from the Colorado Board of Education on Thursday.
The board voted unanimously to instruct the district and the Colorado Department of Education to come up with a pathways plan involving outside management. The district will bring the plan before the state board at its April 12 meeting, when the board will vote again on whether to approve it.
A delegation from Cortez including Superintendent Lori Haukeness, school board President Jack Schuenemeyer and other district officials gave a presentation on the district's turnaround efforts to the state board on Thursday morning. The 2½-hour hearing took place during the state board's regular March meeting in Denver and was broadcast online.
"I sincerely thank you for all the hard work that has gone into this," CDE board Chairwoman Angelika Schroeder told the group.
Outside group will help Re-1
The district received the "priority improvement" rating last October for the sixth year in a row from CDE. Priority improvement is the second-lowest in the state department's five-level rating system.
According to state Senate Bill 163, passed in 2009, districts and schools can spend five consecutive years at the two lowest tiers — "priority improvement" and "turnaround" — before they face consequences and intervention from the state board. The countdown is referred to as the "accountability clock."
Districts who are out of time on the accountability clock must submit a turnaround proposal to the state. Proposals may include several options, such as district consolidation, school closures and outside consulting.
Re-1 district officials have been working with the University of Virginia on a turnaround program for the past three years and plan to work with the district for the next two years. District and CDE officials, as well as state board members, agreed it's in the best interest for the district to continue working with UVA.
"We are confident the district is on the right track to come off the clock in the next two years," CDE Commissioner Katy Anthes told the state board.
William Robinson of UVA said that for the past few years, the university's work has been focused on creating support systems for teachers so they can have the tools they need to drive student success.
Three or four years ago, those systems did not exist, he said.
Moving forward, UVA will focus on accelerating those support programs to all the buildings in the district, Robinson said. They will also focus on creating deeper partnerships with teachers, as well as recruiting and retaining personnel.
"Our work starts with helping district leaders establish conditions where they can be successful," Robinson said.
District makes progress, but still has work to do
Time is up on the clock for Re-1 on July 1, 2017, so the state board must approve a pathways plan for the district by that deadline.
Anthes recommended the outside management pathways track for Re-1 based on staff expertise and site visits she and other CDE officials have made to Cortez schools in the past few months.
She said CDE has developed an excellent partnership with the Re-1 district and would continue to support Cortez schools through grants and consulting.
"We have consistently seen urgency toward implementing strategies, and we have seen that turn into student progress," Anthes said.
She pointed to Kemper Elementary as an example of district progress. The school was rated at the lowest state rating, "turnaround," for five years, but jumped to the highest rating, "performance," last fall.
The UVA program has focused on Kemper, Mesa and Manaugh, the district's three in-town elementary schools. Anthes said the progress at those schools is a good start, but district officials now need to scale up the work and strategies to other schools.
There is still lots of work to be done, Anthes said. "We believe they will get there."
Anthes and other CDE officials praised Re-1 administrators and educators at the hearing.
Nicole Monet, a school turnaround specialist with CDE, said the district has made progress on each of four conditions essential for turnaround efforts. She said the proposal from Re-1 and UVA exceeded expectations.
"Everyone has a common goal of improving outcomes for students," she said.
The four conditions are recruitment and retention of teachers, school academic structure, district support and community relations, Monet said.
District emphasizes community outreach
Haukeness said bridging the community with the district will be key. As the district's leader, it is her goal to make students successful so they come back to Cortez and move the community forward, she said.
"Education is extremely important to our community," she said. "It improves the lives of our students."
Schuenemeyer said he would like the district to provide more experiential education to areas outside Montezuma County, so they can broaden their horizons. He said it's important to instill a love of education in each Re-1 student.
"Our students need to consider themselves to be worthwhile members of society," he said. "I believe with your help we will accomplish this."
Haukeness emphasized the district is working with families and parents to build trust, and administrators visit parents' homes, especially at the Ute Mountain Ute reservation.
Local businesses are also getting involved and are providing students with internship opportunities, Haukeness said.
Fewer students opt out of standardized testing
Part of the outreach effort will emphasize the importance of standardized testing in the district, which is one key factor used to assess school performance. In past years, many students have opted out of tests.
Testing starts in April, and the district is encouraging more participation on the tests, Haukeness said. At this time last year, many students and families were not supportive of taking the test, but this year almost all students will be participating, she said.
Though they interrogated the Cortez delegation for more than an hour about finances, academics and outreach, most board members seemed impressed and supportive during the hearing.
"This has been a very good presentation. The district has accepted responsibility, and there's a plan to move forward," board member Steve Durham said. "I think that by accepting responsibility and creating a plan, you have acquitted yourselves and your constituents very well."
jacobk@the-journal.com