Student Lily Sandner will showcase artwork April 21-30; realism and character design are her muse
ZU Gallery in Cortez will showcase the artwork of Lily Sandner April 21-30, with a reception at 7 p.m. on the first night.
The "Incredible Stories" exhibit is part of the Young Emerging Artists program, which features a series of pop-up shows to give youths experience in the professional art world.
"Rural kids don't have as many opportunities as a big city kid might have to show their art, so we want to provide that for them in our gallery," said Jodi Jahrling, owner of ZU Gallery, 48 W. Main St. in Cortez.
YEA gives kids experience in the business and marketing, as well as the socializing needed to sell their work.
"The artist must evaluate their work and decide what they are proud to display, how to talk about it, and how to price it," Jarhling said.
The gallery also creates show cards and host an opening reception to give the artist an opportunity to promote their work. The artwork is for sale, with 10% going to the gallery to cover marketing costs.
Sandner, 16, enjoys creating art in the realism style, and she also loves animation and character design, she said in an interview Friday.
"One of my biggest inspirations is movies and drawing my favorite characters to tell stories," Sandner said.
She especially loves classic Disney movies. "The Hunchback of Notre Dame" is her favorite.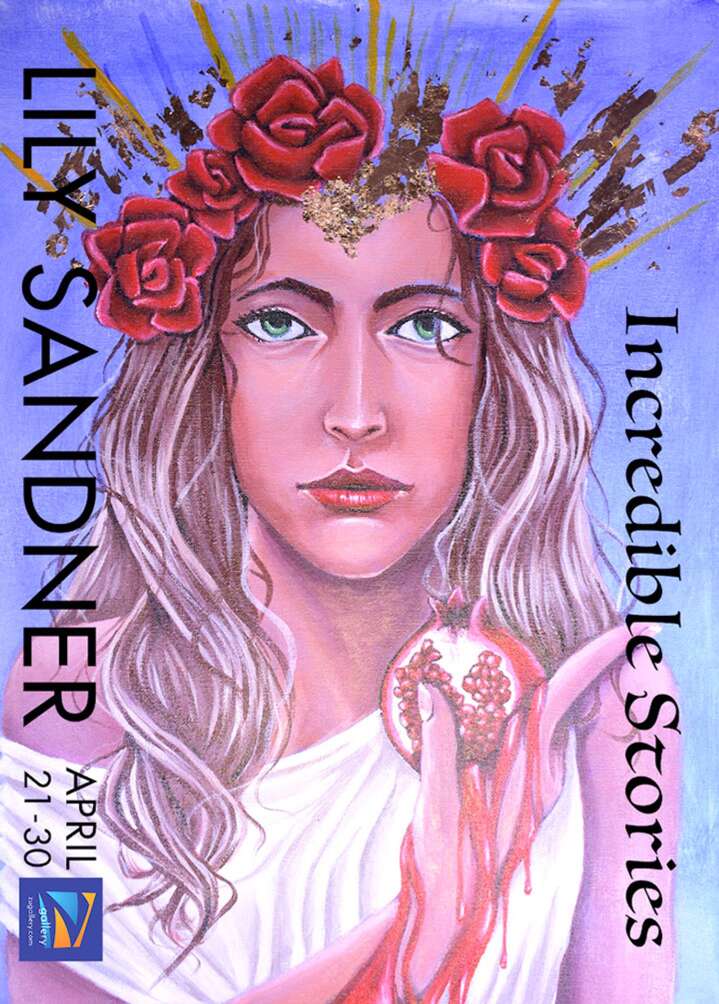 "Hand drawn 2D animation is a lost art, it would be amazing to bring it back because it is one of the shining stars of Disney history," she said.
Sandner, a junior at Montezuma-Cortez High School, has been drawing most of her life and began creating art more seriously about seven years ago. She is inspired from her artistic mother and father. She also gets ideas from Pinterest, a social media platform that focuses on photography.
She wants to try different mediums, and is working with colored pencils, acrylics and digital pencil.
Her ZU Gallery exhibit will feature at least 12 pieces and she is working on finishing more in time for the opening.
The collection is vibrant and fun, she said, and includes a farewell piece to Splash Mountain at Disneyland, which will close in May.
Sandner wants to have an art career in animation or character design because it is "so fun, and I love the storytelling that comes with it."
Sales from her exhibit are part of a fundraising effort to attend a pro-college program at Ringling College of Art and Design this summer in Florida.
The school does have any financial aid. While she did get a small scholarship from her high school, she needs to raise funds to cover tuition.
This school is one of top art schools for 2D and 3D animation and graphics, and it is her "dream school" of choice. This program is a four-week intensive where she will take four classes and two immersions. She will be living on campus for the duration of the program. Proceeds from her art exhibit sales will go toward tuition or you can donate on her gofundme page.
This is the third "Young Emerging Artist" show hosted by ZU Gallery since it opened in September 2021.
Previous young artists included Mia Jeremiah, a photographer, and Caroline Podgornoff, a high school senior, who has since become a stable, ZU Gallery artist who is displaying her "Scratch Art."
Young Emerging Artists, ages 13-20 may apply for a future show by emailing a sample of their work to the gallery for consideration, along with a brief paragraph about their aspirations. The gallery email is meet@zugallery.com.