50 rally against gun violence on Sandy Hook anniversary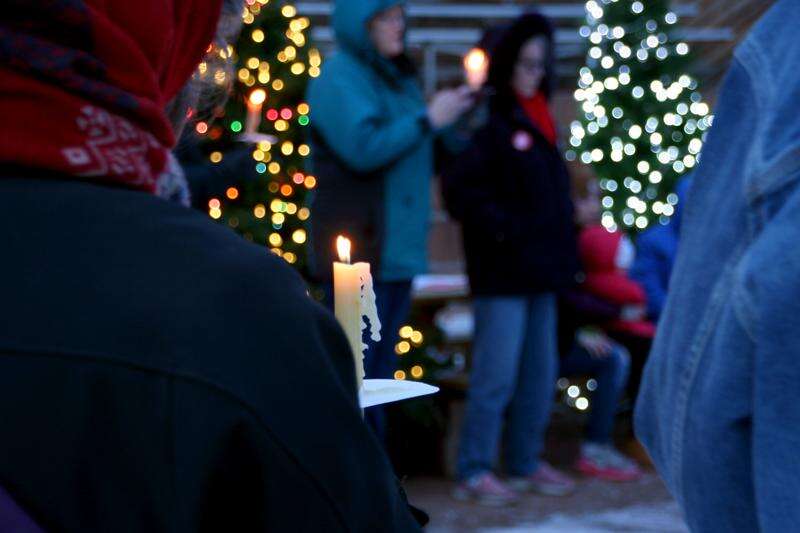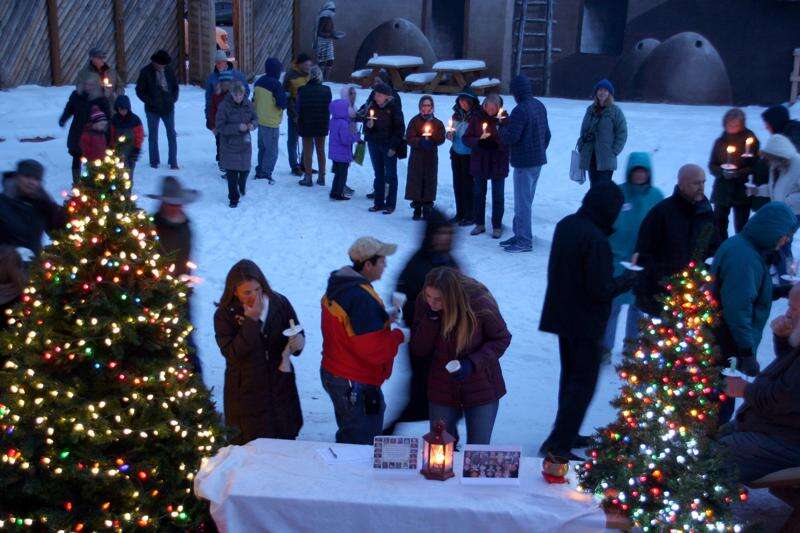 The day after the Tree of Life synagogue shooting in Pittsburgh, First United Methodist Church Pastor Jean Schwien said she made sure the emergency exit doors were unlocked at the Cortez church.
After church shootings in Texas and South Carolina, former First United Methodist pastor Will Morris said he thought about what he would do if someone entered the sanctuary and started shooting. He said it's crazy that he even thought about that.
"The whole point of a church is to be open and inviting and accepting, and so all kinds of people are invited in, and yet pastors are responsible for safety and he or she has to be aware of a gun that might come out," Morris said.
Schwien and Morris joined nearly 50 people who attended a vigil at the Cortez Cultural Center plaza Friday evening to remember victims of gun violence in America. The Cortez gathering coincided with hundreds of other vigils on the sixth anniversary of the shooting at Sandy Hook Elementary School in Newtown, Connecticut.
The Montezuma County Chapter of Moms Demand Action for Gun Sense in America organized the vigil. Della Pope, chapter lead, said the local group formed in March in response to the Marjory Stoneman Douglas High School shooting in Parkland, Florida. Ten people were at the first meeting, but now the group has 60 members, she said.
At the vigil, as people held candles in a large circle, Pope said praying and grieving in isolation is not enough. She said she's felt paralyzed, powerless and numb when she hears of another mass shooting in America.
"But I'm not powerless, and neither are you," Pope said. "That is why we are here — to stand together and renew our commitment to taking action."
In an interview, Pope said the local Moms Demand Action chapter includes NRA members. She said there isn't an "us and them" dynamic, and they don't want to take everyone's guns away. Several folks at the vigil said their main goal is to demand that the Colorado Legislature reconsider the "red flag" bill.
In May, Republican senators voted down House Bill 1436, which would have allowed judges to order the seizure of guns owned by people deemed to be a risk to themselves or others.
"The red flag bill is one that we're going to be really focused on in the 2019 legislative session," Pope said.
Schwien said religious leaders like herself are often in positions where they can help identify people who may need to be red-flagged.
"That would be a resource that would be tremendous for us to be able to contact law enforcement and say, 'Look, this person is really decompensating. We're worried,'" Schwien said.
Pope said the local Moms Demand Action chapter meets on the first Saturday of every month, typically from 10:30 a.m. to noon at the Cortez Public Library. For more information, contact montezumamomsdemandaction@gmail.com.
sdolan@the-journal.com