11 running for board; two candidates vie for mayor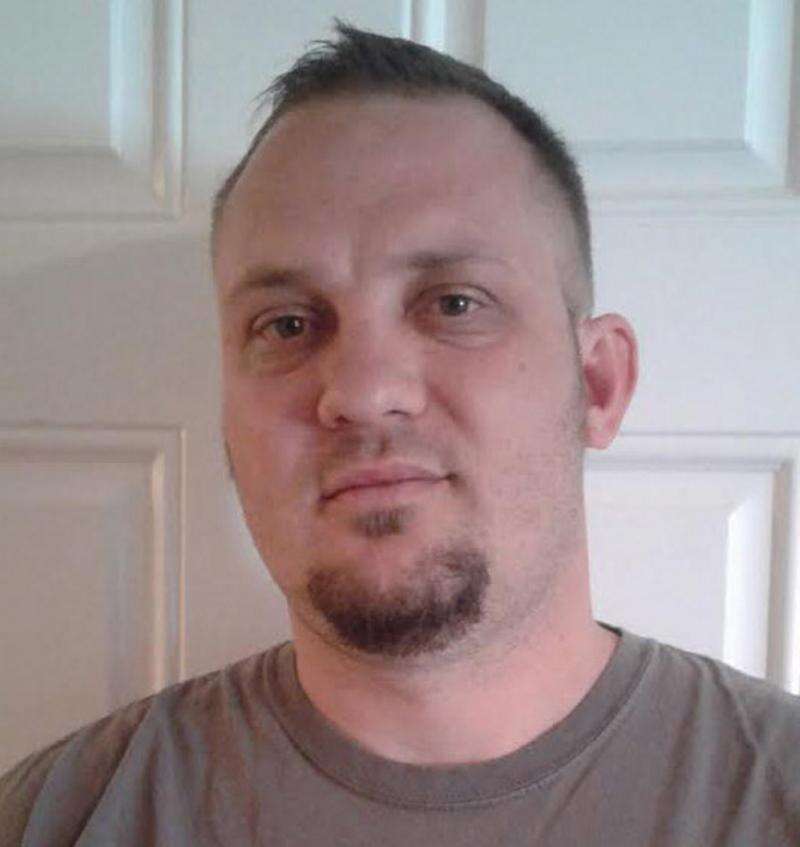 There are 11 candidates vying for four positions on the Dolores Town Board, and two competing for the mayor's position.
Candidates for town trustee as listed on the ballot are restaurant owner Duvall Truelsen, registered nurse Leigh Sand, manicurist Janice Heman, teacher Melissa Watters, school counselor Jennifer Stark, child care center owner Debra Jorgensen, museum curator Tracy Murphy, construction worker Brian Rantz, brew pub worker Tobie Baker, health care professional Janneli Miller and accountant Timothy Mueller.
Candidates for mayor as listed on the ballot are local firefighter Gerald "Jerry" Whited and Southwest Open School teacher Chad Wheelus.
All candidates answered questions emailed to them by The Journal. Candidate answers will be presented over the next couple of weeks. Below are the first five running for town board.
Board candidates and the mayor will be chosen by voters during the April 3 election, which will be by mail-in ballot. Ballots with instructions will be mailed out by mid-March to registered voters.
Why did you decide to run for town board?
Janice Heman: I have friends who are on the town board and they said that there were positions that needed to be filled. I felt that I could do the job. I care about the town of Dolores and want to see it continue to grow.
Janneli Miller: I have lived in Dolores since 2008 and figured it was time to give back to the community.
Brian Rantz: I love Dolores, I want to ensure Dolores continues to stay a safe, wonderful friendly place for us, our children and senior citizens.
Leigh Sand: Last summer, I found myself attending board meetings as a result of my interest in some local issues. I was inspired to get involved even more. I don't imagine being a board member is an easy task, but if I'm elected, I hope to do my best to represent the voices of the community in the decisions and issues we are faced with. I'm also excited for the challenge of getting to know people in my community.
I would like to contribute to decisions being made that address concerns about economic vitality, environmental stewardship, and helping to bridge the current divide among citizens in the town through improved communication and participation.
Melissa Watters: I would like to contribute to decisions being made that address concerns about economic vitality, environmental stewardship, and helping to bridge the current divide among citizens in the town through improved communication and participation.
Do you have any specific goals or projects you would work toward if elected?
Janice Heman: I would like to bring more businesses to Dolores. I want to work with the Chamber to promote the businesses that are already here. I would also like to get more people to vacation in Dolores, and get more people to spend money in Dolores.
Janneli Miller: Not really, I just want to help ensure that the town of Dolores promotes activities that are amenable to all residents.
I'd like to see adult gym equipment be included in any plans for a new playground.
I like the idea of an apple orchard in the empty space on the east side of Joe Rowell Park by the River Trail. Other ideas that town residents mentioned when I was collecting signatures include a skate park, a running track, and a community garden, but it would depend upon the community, town manager and Town Board to see which projects could be prioritized, funded and implemented.
Brian Rantz: My first objective would be to find out what the concerns are from the Dolores citizens and small-business owners. After all, I will be a trustee working toward the goals and projects that the citizens want. Their concerns and wants will become my goals and projects.
Leigh Sand: I would like to help the town stay on track with getting the playground replaced. Other than that, I have some work to do to find out what the particular needs and interests are for our community members.
Melissa Watters: Foremost is to encourage economic growth while maintaining Dolores' distinctive sense of place and unique neighborhood character. Second, to enhance and protect our outdoor recreation spaces. My third goal is protection of the environment. Decisions related to weed control, sanitation and land use need to include consideration of environmental impact. My fourth goal is to facilitate communication with citizens.
Where does Dolores need improvement, and how would you help accomplish that as a board member?
Janice Heman: There needs to be more communication between people and town officials. People should attend town meetings and see how decisions are made and what it takes to run a town.
Janneli Miller: It would be nice if the community were supportive of new businesses, new residents and new ideas. I think keeping an open mind and encouraging diversity is always a good thing.
Brian Rantz: I believe Dolores is a great town, but do see a few areas that could use improvement. I would like to work with the school district to see what can be done concerning after school activities this summer.
Leigh Sand: I hope to encourage the community to get increasingly involved in what is being discussed at the board meetings and find out ways of helping local businesses thrive here. I would like to applaud and help continue the town's initiative to make the information about board meetings and agendas more accessible on their website. And in terms of promoting the success of local businesses, I intend to find out how other board members and the town staff works with the Chamber of Commerce, Greater Dolores Action and other local organizations to enhance business success and community involvement at local events.
Melissa Watters: Dolores needs to improve its environmental stewardship. For example, in the last couple of years, the town of Dolores has engaged in widespread application of herbicides. Apart from the immediate concerns for human and animal health from exposure to these herbicides, these applications have been killing off grasses yet some noxious weeds have actually increased. As a board member, I would like to see environmental impacts be included in cost-benefit analysis for town management decisions. Also, I would like to be part of a committee to revisit the town's land use codes.
What skills do you have that would make you a good town board member?
Janice Heman: I have been a business owner, for more than 30 years. I also have a vision and a love for this town and want to see it succeed.
Janneli Miller: I am approachable and a good listener. I am good at research and writing, I can give a good presentation, and I know how to work in groups and be a facilitator.
Brian Rantz: I have experience in budgeting, project management, public relations and coming with solutions when difficult times arise.
Leigh Sand: I think I would bring a willingness to listen to the interests and concerns of our community and apply what I can learn from the expertise and experience of others that I get to know in this process.
Melissa Watters: I am excellent at seeing the big picture and then aligning that long-term vision with creating short-term plans. I am an excellent researcher would love to research existing solutions to issues. I believe in listening to all sides of an issue and making informed decisions.
What is your professional and educational background?
Janice Heman: I graduated from high school and went to college. I decided I wanted to go to beauty school. I worked in a salon as a nail technician. I worked for three salons before opening my own salon. I had my own salon, for seven years. I moved to Dolores in 2002. I went to work at Terri's Hair and Nails. I have been self-employed for more than 30 years.
Janneli Miller: I was a college professor for over 20 years, and hold a Ph.D. in anthropology. I am a Colorado Licensed Midwife and have a health care practice in Cortez.
Brian Rantz: I graduated from Dolores High School, and have been a small-business owner for 12 years.
Leigh Sand: I have a BA in philosophy and theology, which led to a decade of exploring other interests. I worked as a social worker for Catholic Charities in San Diego, a cook at a fly-fishing lodge in Montana and para-educator for the Dolores School District to name a few. I now have an associate degree in nursing and have worked as a registered nurse for Southwest Memorial Hospital, Hospice of Montezuma, Southwest Colorado Community College and The Valley Inn in Mancos, where I still currently work part-time.
Melissa Watters: I am currently a teacher at Southwest Open School in Cortez, and have taught for 16 years. Before I was a teacher I was an environmental engineer for Argonne National Laboratory in the Chicago area. I have a bachelor's degree in civil engineering and a master's degree in environmental engineering.