Snowpack in Dolores basin at 103 percent of average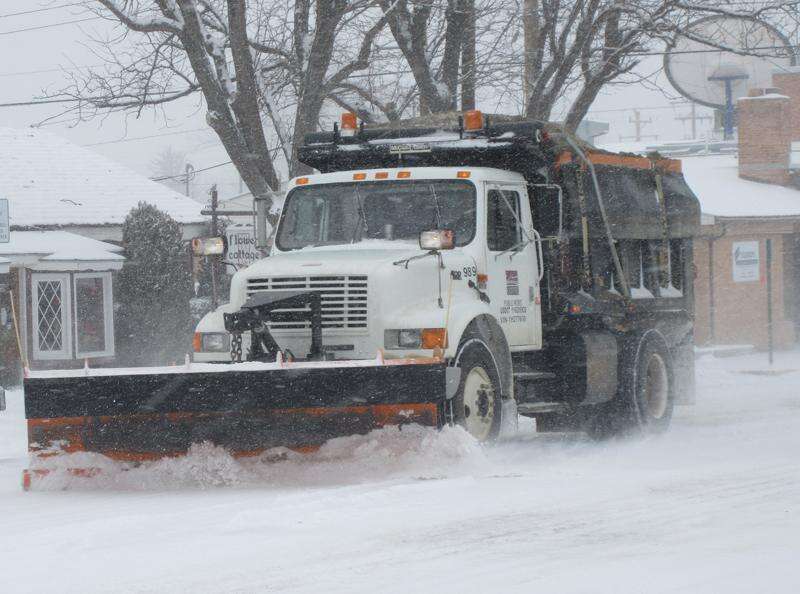 Monday's snowstorm brought total winter snowfall to 31.6 inches for Cortez, said Jim Andrus, local meteorologist for the National Weather Service.
"That is four times the total snowfall of all last winter," he said. "We are in a very dynamic weather pattern that is bringing a parade of storms through our area."
So far, Cortez is at 88 percent of the 36-inch winter snowfall average between November and February.
The latest storm brought 2 inches of fresh snow to Cortez, and 5 inches to Dolores.
For January and February, Cortez has received 2.12 inches of moisture, or 116 percent of the average of 1.82 inches, Andrus said.
Snowfall in the Dolores Basin is at 103 percent of average as of Feb. 11, and the Animas Basin is at 101 percent, according to Snotel data with the Natural Resources Conservation Service.
The Dolores Water Conservancy District estimates that there is enough snowpack in the Dolores Basin to fill two-thirds of McPhee Reservoir after spring runoff, said District engineer Ken Curtis. If the precipitation pattern continues, the reservoir is expected to receive a full supply.
Drought intensity in Montezuma County has dropped a notch, going from the highest level of D4 "exceptional" drought to D3 "severe" drought, the second-highest rating.
Good low elevation snow is recharging depleted soil moisture, Curtis added, allowing more snowmelt to reach the rivers and reservoir.
Southwest Colorado should remain in the path of storms forming in the Pacific and moving through the region after first hitting the Pacific Northwest, California and the Sierra Nevada Mountains this week.
There is a 30 percent chance a storm on Wednesday evening will bring snow and rain to Cortez, according to the National Weather Service.