Miller, Carlson also win seats; Plewe, Horoshko come up short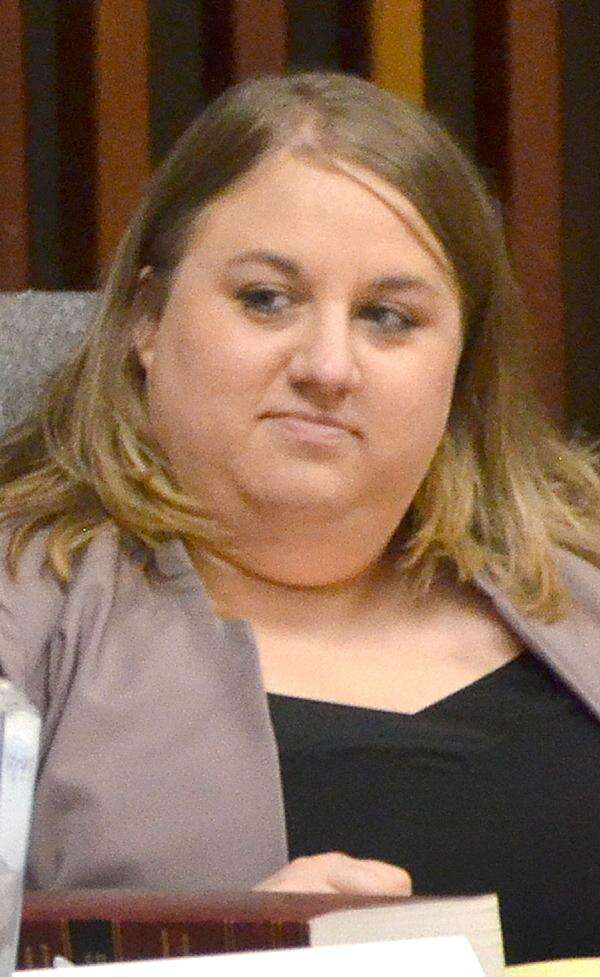 Karen Sheek, Ty Keel, Tim Miller and Jill Carlson are the winners of the Cortez City Council election.
Sheek and Keel, who were both re-elected, took 1,012 and 977 votes, respectively. Miller had 726 votes, and Carlson had 692.
Monica Plewe and Sonja Horoshko missed out on council seats, with 613 votes and 509 votes, respectively.
As the three highest vote-getters, Sheek, Keel and Miller will serve four-year terms. Carlson will serve a two-year term.
Keel said he was excited to continue serving on the council.
"I'm looking forward to four more years on the council," he said. "I'm hoping to continue what we've started, and I'm thankful for the community support."
Miller said he's looking forward to figuring out how to do the council job effectively.
"I'm hoping to help out the people who are already doing good things, like local businesses," he said. "I want to support the town."
City clerk Linda Smith said 1,385 total ballots were cast, about 200 more than in 2012. The city did not have an election in 2014. The clerk's office mailed out 4,052 ballots, Smith said, and turnout was about 34 percent.
Carlson said she's honored to be voted onto the council. There were no weak candidates, and she faced tough competition, she said.
She said she wants to learn more about municipal government, be involved with local businesses and help Cortez realize its potential, she said.
"We want to make sure we're competing with neighboring cities for tourism that will help with economic development," she said.
Horoshko said she would continue to be part of the discussion on some city issues despite not earning a council seat. She said she wanted to be involved in the discussions, discourse and solutions for bringing a detox center to Montezuma County. She said she has strong relationships with some neighboring tribal governments, which could also be useful for the city.
Campaigning for city council was a wonderful experience, Horoshko said.
"I'm grateful to have the opportunity to run," she said. "It's an honorable, good feeling."
During a forum sponsored by the League of Women Voters in March, all the candidates agreed that Cortez was on the brink of greatness, but could benefit from improvements. None supported a council-mandated minimum wage that is higher than the state's requirement, saying it would pass on costs to employers and could result in layoffs and firings. The candidates also said the council should make an effort to sell or lease the current city hall once city offices move to the former Journal building on N. Roger Smith Avenue. Candidates also said the most important strengths of Cortez are its neighborly people, hardworking city staff and beautiful location.
Blight and the status of the retired high school received pointed and sometimes contrasting views from the candidates, who answered a Q&A from The Journal in February.
"It will be critical in the weeks ahead that members of our community gather additional information about all of our options and not allow ourselves to simply accept the "first opinion," Sheek stated in her emailed answer.
Plewe was more direct.
"The school district should let the voters decide whether or not to use the $1.87 million that is already set aside for a stadium to tear down the old high school," she stated. "Dumping money into the old H.S. building when we will never again have the money to demolish it seems irresponsible. Let the voters decide."
Carlson directed her answer toward the Montezuma-Cortez Re-1 School District.
"We cannot ignore the building in hopes that the issue will go away and I believe the City needs to continue to remind the school district of their obligations regarding the facility," she said.
And all the candidates agreed that Cortez was a good place to live.
"I love the fact that every time I am in town, I see someone I know," Sheek said. "I feel safe in Cortez and have always felt this was a great place to raise children, and the older I get, the more I appreciate that this is the place I call home."
"This is my home town," said Keel. "I grew up here, left for a while and came back to raise my family. There are many reasons to love Cortez. … Nothing wrong with being a little out of the way."
Dolores
Isabel Boyce, James Biard, Robert Dobry, Duvall Truelsen and Trevor Ince were elected to the town board.
Santiago Lopez, was elected mayor, running unopposed. Page 4B
Mancos
Ellen "Queenie" Barz was elected mayor over Will Stone in a 169-75 vote.
Ed Hallam, Matthew Baskin, Craig Benally, Lorraine Becker and Fred Brooks were elected to the town board.
Residents voted 214-36 to opt out of Senate Bill 152, which limited Internet development. Page 6B