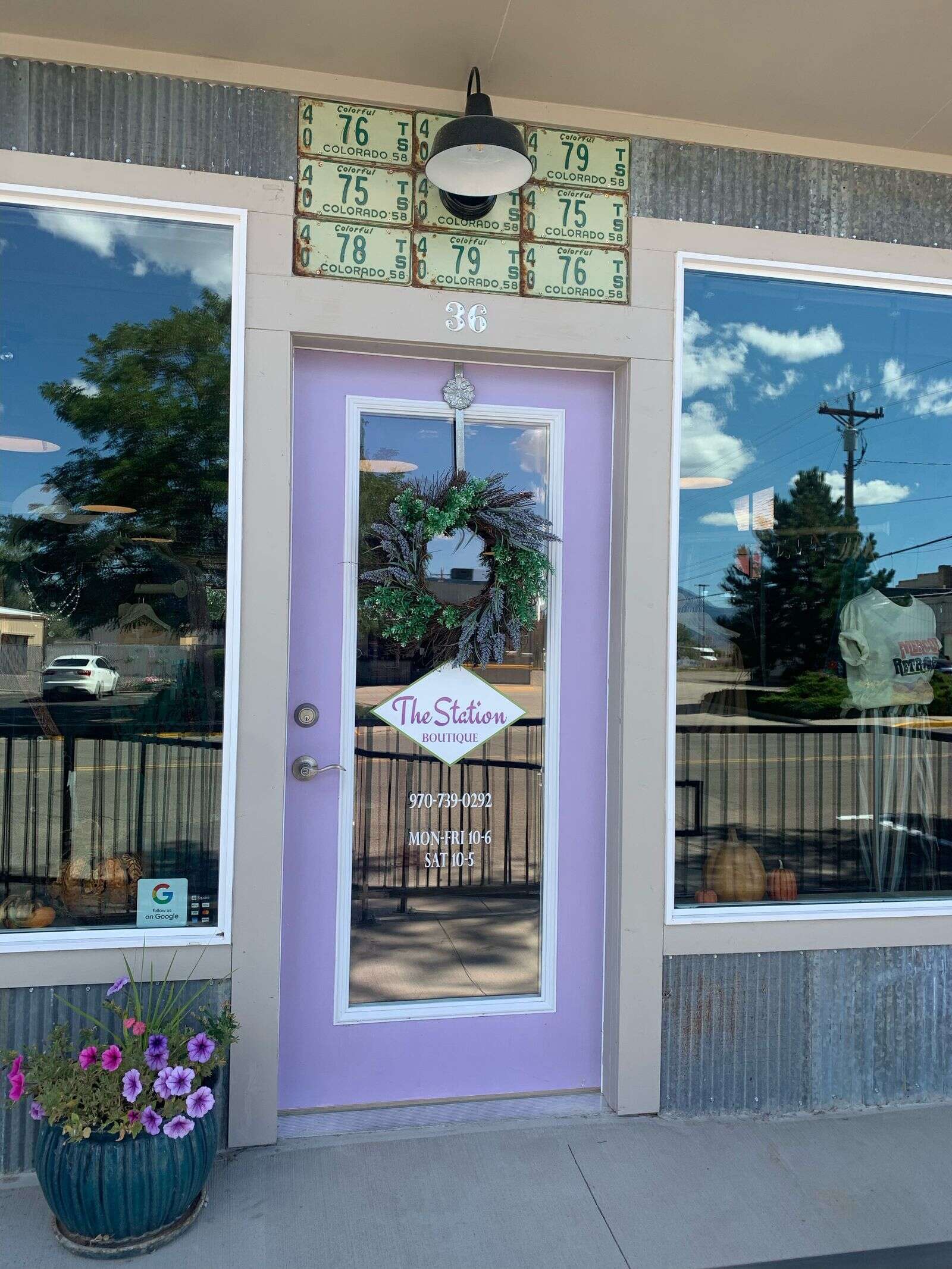 Eclectic shop offers sales, pizza and giveaways
A new boutique in Cortez called The Station has announced that its grand opening will be Saturday, Nov. 26, from 10 a.m. to 8 p.m. at 36 N. Maple St.
The grand opening will include free pizza and dessert while supplies last, gift card giveaways and special sales. The sales include 15% off clothing $50 or more and 20% off clothing $100 or more.
Owners Jeremy and Kara Linch are excited to see their project come to life.
"Everything just quickly fell into place without much worry or doubt. I've always loved fashion and even decorating. It is such a fun and interesting time in style. … I love mixing the trends of boho, farmhouse, hippie country," Kara Linch said.
"We live in such an amazing area too with all of the Western and Native influence and cultures. I have such an appreciation for the talents and craftsmanship of all our local artisans. And now we get to sell all of our favorite finds to our customers. We really want to have something for everyone," she said.
The boutique is in a 1950s building that was formerly an auto shop and gas station, which inspired the name. The boutique boasts clothing for women and men, home décor, knives, jewelry, shoes, candles, coffee mugs, Red Dirt Hat Co. merchandise and live-edge furniture and other woodworking pieces created in-house by Jeremy Linch.
The idea for the shop came to the Linches during a trip to Texas. After visiting a Western chic boutique in the Lone Star state and seeing many others throughout their trip, the idea for The Station was born.
"I told Jeremy, 'We can do this in Cortez,'" Kara said. They got to work, doing much of the remodel themselves.
The Station has been open since June, but it didn't come without trials.
While working on a project at the boutique, Jeremy Linch severed a tendon in his finger, requiring stitches to repair the gash. Kara didn't come out of the remodeling process unscathed either. While painting the building's exterior, a wind gust knocked her off a ladder, causing an injury that required stitches above her eye and a broken wrist that needed surgery a week later to install two plates and nine screws.
"There were a lot of tears of frustration and tears of thankfulness," Kara said. "We just kept trusting God's plan and that there was a reason for the trials."
While there were some hardships, there were many happy moments during construction. Right before The Station was completed, the Linches' first grandchild, Peyton Lane' was born, and the boutique has been graced with her presence in the shop multiple times since its doors opened.
"Did I ever dream of owning a boutique?" Kara asked. "Nope, never. For years I've wondered what it was I'm supposed to be doing with my God-given talents. What do I want to be when I grow up? God put this right in my face. Why didn't I ever think of it? It's all God's timing."
Jeremy and Kara hope The Station will be a fun and relaxing place for people to shop, whether they live in the Cortez area or are just passing through.
"We are over the moon with the response of this community and passersby," Kara said.
The Station's normal hours of operation are Monday through Friday 10 a.m. through 6 p.m. and Saturday from 10 a.m. to 5 p.m.