Pleasant View rancher served on Cortez school board, was Stockman of the Year, ran for county commission
Tim Lanier, a longtime Montezuma County rancher and public servant, has died.
Lanier, of Pleasant View, was a candidate for the District 1 seat for the Montezuma County Board of County Commissioners but lost by a slim margin to incumbent Jim Candelaria in the Republican primary June 28.
He died unexpectedly Friday at Mercy Regional Medical Center in Durango during chemotherapy treatment for cancer, said his daughter Stephanie Fry.
Lanier, 65, had battled cancer before, and was receiving treatment for the recurring disease.
"It was unexpected for all of us," Fry said. "He was the nicest and most gentle man in the world."
Lanier was a lifetime resident of the county. He served 12 years on the Montezuma-Cortez School District Re-1 Board of Education from 2004 to 2016, including four years as president.
He also was a firefighter and EMT on the Pleasant View Fire Department and had been serving on the board of Farmers Telecommunications Inc.
Lanier was named Stockman of the Year by the Southwest Colorado Livestock Association.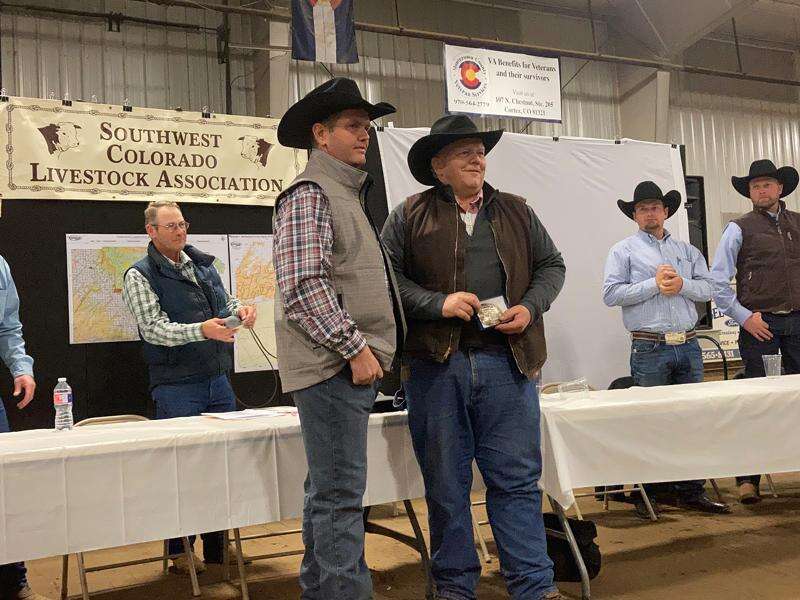 Lanier showed his love for the community by stepping up to serve, Fry said, and his personality was well suited for working on governing boards.
"He took time to listen to everybody and to care for them," she said. "He loved serving on the school board, working for his church and for 4-H."
Montezuma County Sheriff Steve Nowlin was a longtime friend of Lanier's.
Nowlin described him as an "intelligent and soft-spoken man who had been farming and ranching forever."
He added that Lanier was selected for board service because "he was so easy to talk to."
"The community has lost a good friend and leader," Nowlin said. "He had a public service mindset. Everyone thought the world of him. He will be sorely missed."
Lanier lost the Republican Primary election by 72 votes. He earned 2,000 votes or 36.71%, compared with Candelaria's 2,072 votes or 38.03%.
During his campaign, Lanier promised to prioritize education, land management and social issues.
He said a major challenge for the community is the high rate of suicide, including among youths.
"We need more support for our youths and need to stop the bullying. They are our future," he said.
On wildfire mitigation, he urged county officials to identify where buffer zones were needed around homes and towns, and promoted removing dead trees from the forest.
He proposed boosting the county economy by connecting a railroad to the Gallup hub, and attracting industries that don't require a lot of water. He wanted to work with Pueblo Community College to create internships and prepare young people to contribute to the local community.
Lanier also supported special land use restrictions in the Dolores Valley to protect the critical water resource.
"The Dolores River is the lifeblood of this county, and I think we need to protect it at all costs," he said. "If it is contaminated upriver, it is contaminated for everybody downstream."
While the county does not manage schools, Lanier said he would support pushing the state Legislature to change lottery laws to earmark revenue for schools.
According to his bio presented at the Southwest Colorado Livestock Association banquet, Lanier was born in Germany in 1956 during his father's military service. While still a baby, the family returned their farm in Pleasant View, which his grandfather homesteaded in 1917. As a child, he helped to farm pinto bean crops.
Lanier attended Pleasant View Elementary School. In middle school, he enjoyed sports and played the trombone in the band. In high school, Lanier traveled the rodeo circuit with the rodeo club, riding bulls and wrestling steers. During summers, Lanier sometimes sneaked out of the house with cousins to ride cows in the corral after dark.
After graduating high school, he worked on the family farm before embarking on a two-year mission to Louisville, Kentucky, for The Church of Jesus Christ of Latter-day Saints. After his mission, Lanier attended Ricks College in Rexburg, Idaho, earning an associate degree in farm crops management. It wasn't long before he bought farmland and a herd of cattle.
In 2017, Lanier received news that he had Stage 4 prostate cancer that had metastasized to his bones. He had surgery to put a metal rod in his leg was able to return to work. He has undergone radiation and chemotherapy.
A funeral service will be held at 11 a.m. on Sept. 17 at the Church of Jesus Christ of Latter-day Saints, Empire Chapel, on 1700 Empire Street. Interment will follow at Sylvan Cemetery.