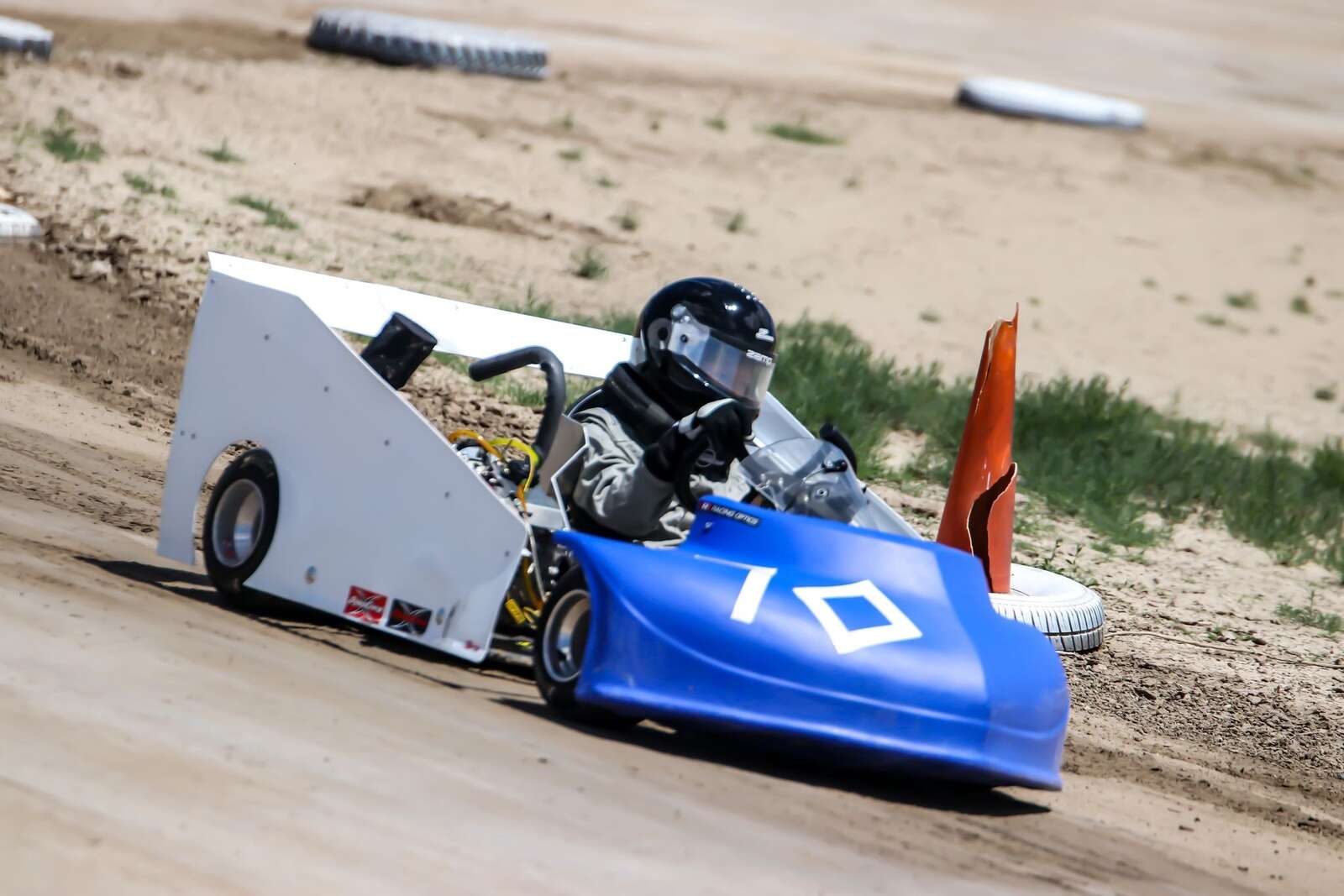 Racers of all ages took part in races in Saturday doubleheader
AZTEC – Drivers of all ages took part in a special doubleheader card of racing over the weekend at Kart Kanyon Speedway in Aztec, with Farmington's Mike Arnold and Mark Rodgers taking home victories in super stock competition.
Rodgers took the checkered flag in the first main event of the day for the super stocks, beating Bob Harter and Randy Calcote, with Brandon Carley and Tim Conner rounding out the top five finishers.
In the stock division, Aztec's Bana Higgins passed her husband, River, in the closing laps, with Justin Hogue finishing third, followed by Freddie Brooks and Ramon Saiz.
The youth drivers hit the track with Brayton Carley from Farmington winning the red plate feature, followed by Brendan McLaughlin and Wyatt Calcote. Khloé Tenski and Arora Kitchens rounded out the top five drivers.
Although there were only three racers in the opens kart feature, they each put on an exciting show with Frank Powell finishing first, followed by Mike Walsinger and Bob Harter.
In the nightcap event of the day, Arnold got his revenge on Rodgers, crossing the finish line in front during the super stocks late-day feature. Rodgers finished second, with Bob Harter, Tyrone Yazzie and Darrin Blakey finishing out the top five drivers.
Rodgers took the win in the stocks category for his second win of the day, beating Hogue, Freddie Brooks, Bowyer Carley, and Ramon Saiz.
Carley swept the day by winning the second main for the youths, followed by both Khloé and Barrett Tenski, with Josh Allen and Ryder Brooks rounding out the top five.
In the open karts contest, Bob Harter took the checkered flag ahead of Frank Powell and Walsinger.
Racing resumes at Aztec Speedway on Friday and Saturday with the New Mexico Motor Racing Association's non-wing sprint cars, as well as the POWRI desert mini sprints and IMCA classes. The programs will also feature racing in the dwarf/modlite division for the Davey Phillips and Lucky Pike Memorial.
Results and schedules are available online by logging onto the official results page at myracepass.com.