Mancos hosts Ridgway for third league game of season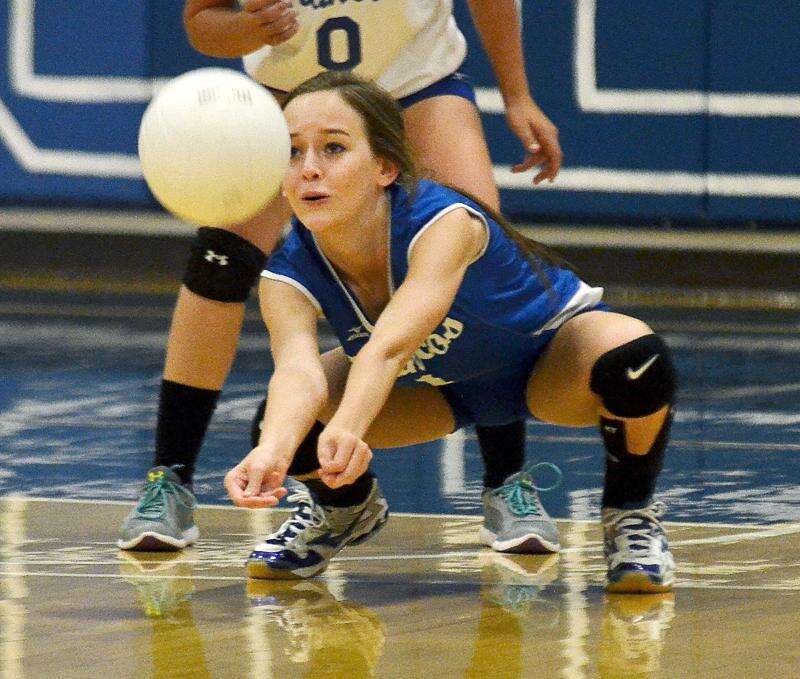 The Mancos Lady Blue Jays are hoping to stop an early slide on Friday at home against Ridgway.
Opening the season on September 2 at the Rangely Tournament, the Lady Jays dropped their first two contests of the year to Hotchkiss and Soroco.
They were swept 2-0 by Hotchkiss, but managed to steal one game against Soroco to fall 2-1.
"We lost against Hotchkiss in two games," said head coach Brittany Lang. "It was the first game for a lot of those underclassmen so the nerves were pretty high. But slowly by slowly I think they are starting to understand the game."
The Jays bounced back in their third game against Hayden to sweep the Tigers in two sets to finish the tournament with a win.
"I definitely think that when the girls talk and they're enthuasitc they play better," Lang explained. "And that was a big talking, having fun, exciting game."
Following the season-opening tournament, Mancos was swept by Nucla and Norwood in San Juan Basin League contests to settle their record at 1-4.
"Again, it was the first league game of the season and those underclasmmen their nerves kind of get to them. And then Norwood, same thing."
"I've been saying to the girls every day that we're getting better," she continued. "But we need a lot more practice and we need to learn how to talk. We're trying to put pieces together, that's kind of where we're at right now."
The Blue Jays (1-4, 0-2 SJBL) host the Ridgway Demons (4-1, 3-0 SJBL) on Friday at 5 p.m., and then the Telluride Miners (5-2, 2-1 SJBL) come to Mancos on Saturday morning for a 10 a.m. matchup.