Pantry to relocate to Lifeway church on Feb. 12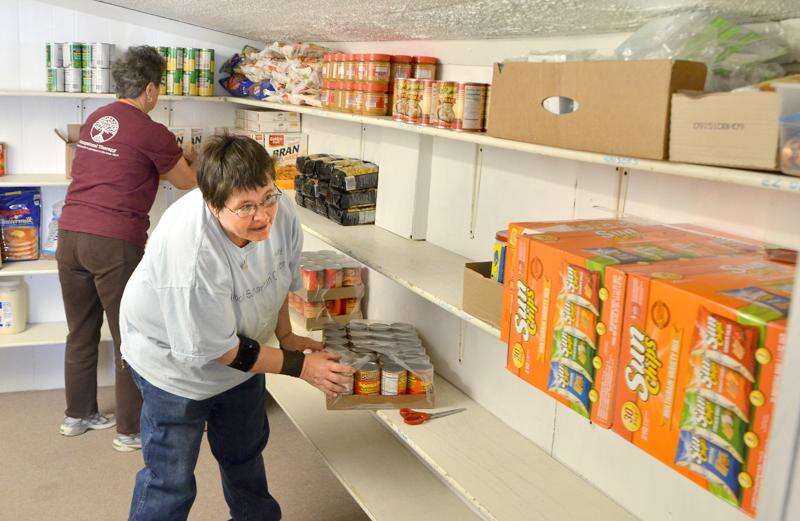 The Good Samaritan food pantry is moving into a temporary location until its permanent new home in Cortez is ready.
On Wednesday, director Kristen Tworek announced the food pantry would now operate out of a room in Lifeway Baptist Church, starting Feb. 12. A landlord has asked the pantry to leave its current location on South Beech Street, and although the City Council has approved its planned move into the building on 20 N. Beech St., Tworek said that location likely won't be ready until the summer. Good Samaritan will keep its current operating hours while at Lifeway.
In January, the City Council approved a conditional use permit that will allow Good Samaritan and the Southwest Farm Fresh Cooperative to open a joint distribution site on 20 N. Beech St. Tworek said they are working with an architect on a design for the space, but they don't yet have a timeline for when the remodel will be finished.
"I've been saying 'summer of 2018,' but we'll see," Tworek said.
In the meantime, she said, the church will allow the pantry to use a large space on the west side of the building. They plan to start moving in on Saturday, Feb. 10, and open for business on Feb. 12. As usual, the pantry will be open from 12 to 2 p.m., Monday through Friday.
Tworek said visitors and those wishing to make donations should park and enter on the west side of the building, which is located on 601 N. Dolores Road. There will be signs pointing the way, she said.
In 2017, the Good Samaritan Center provided food to 7,134 people, according to its Facebook page. It accepts donations of non-perishable food, hygiene and baby products, as well as financial donations.
To find out more, contact the pantry at 970-565-6424. The phone number will stay the same during the relocation process.