Cortez, police officers participate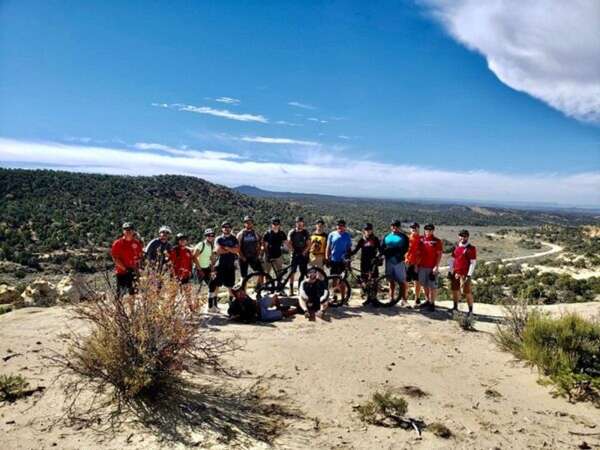 The Farmington Police Department taught a weeklong regional bicycle certification course, consisting of road rides, off-road trail rides, firearms training, a cone course and a written test, on , Oct. 17-21.
Fifteen students from the Cortez Police Department, Diné College, Farmington Police Department and La Plata County Sheriff's Office successfully completed the class, according to the Farmington Police Facebook page.
"We're the only agency in the Four Corners that offers bicycle certification," said Georgette Allen, public affairs director for Farmington said. The annual course is for both sworn and non-sworn officers such as park rangers and security guards.
"Certification is forever, but there are refreshers," Allen said. "The purpose is to ensure safe and efficient practices while on bike patrol."
Sgt. Martin Olsen served as the trainer for the course, provided by the Law Enforcement Bicycle Association.
.