Building upgrade could force change in land use code or town boundaries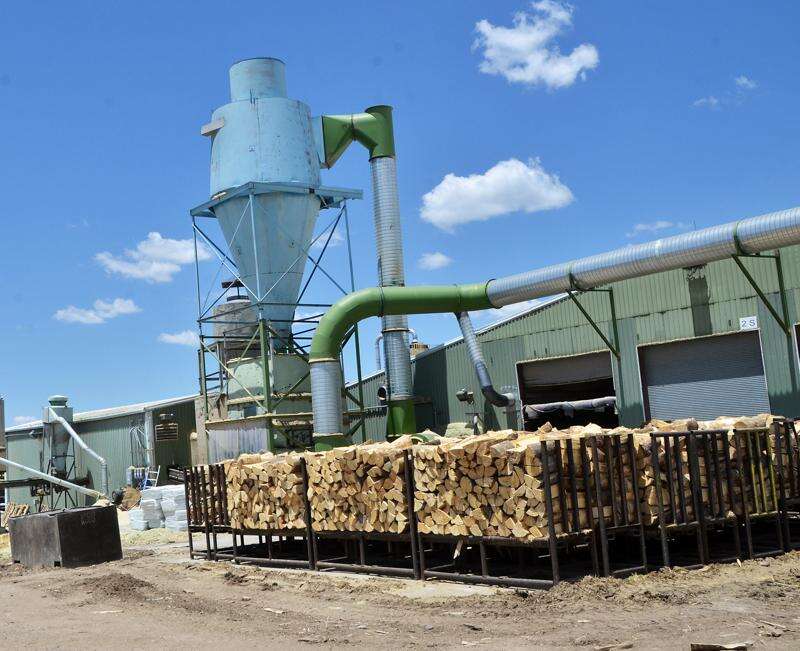 A dust-mitigating upgrade to the buildings at the Western Excelsior plant will have to wait at least until April 5, Mancos trustees decided at their meeting March 22.
Western Excelsior plans to build a 2,150 square-foot addition to an existing building that would enclose the facility's pellet mill, company representative Fred Christiansen told trustees. The pellet mill creates lots of dust that affects surrounding areas, so enclosing it would nearly eliminate the dust, he said.
"It's going to be a drastic improvement," Christiansen said.
Allowing construction of the building addition would mean Western Excelsior's lot coverage to near 80 percent, Christiansen said.
However, the Mancos land use code only allows for 50 percent lot coverage in the light industrial zone, which includes Western Excelsior, Town Administrator Andrea Phillips said. Buildings on the site already cover more than 50 percent of the lot, she said.
Trustees decided that while allowing the construction would improve air quality for people living nearby, they could not break the town's own code. They decided to call an April 5 special meeting where they will discuss possible solutions.
Trustee Cindy Simpson recognized that it might be better for citizens if the board decided not to follow the code, but they could be held liable if they decided to stray from it.
"We're between a rock and a hard place," she said.
Town Attorney David Lieberman said the board had options for a solution, such as an emergency ordinance changing the town code or a replat of the company's property that would allow more lot coverage.
Two lots on the Western Excelsior property are located inside town limits, and majority of the land is in Montezuma County's jurisdiction, Phillips said. A replat would combine the two town lots into one, eliminating the lot coverage issue, Phillips said.
Mayor Queenie Barz said she was grateful for the company's efforts to fix the dust problem, but regretted that they could not find a quick solution.
"This would be a great way to show to our citizens and to the company that we value them," she said.
Also at the meeting, the trustees decided not to pursue paving or chip-sealing of roads this year. They will look into crack-sealing on existing roads instead.
The town sought chip-sealing bids for sections of Walnut, Menefee and Monte streets last year, but received no bids, Phillips said. Those streets, as well as Riverside, remain priorities for road improvements in the near future, she said.
Trustees also authorized an agreement with Montezuma County to haul and spread 2,000 tons of town-owned road base on Riverside and Bauer avenues. In exchange for the work, the town will trade 4,500 tons of road base to the county.
Other town news
Barz announced that the Town of Mancos has again been recognized as a Tree City USA community for 2017.Phillips said the town will begin issuing citations for dog owners who are not keeping their pets on a leash. Leashes are required for the entire town, except for Cottonwood Park, which is designated as an off-leash dog area.