30-acre fire at 10% containment as of Saturday morning
About 50 firefighters continued to combat the Ute Pass Fire northeast of Durango on Saturday that ignited around 4 p.m. Friday.
The blaze, dubbed the Ute Pass Fire, quickly grew to 20 to 30 acres in size Friday afternoon.
Residents of the Ute Pass subdivision and homes along County Road 237 were placed under mandatory evacuation on Friday and they were allowed to return to their homes later that evening after the evacuation was lifted. However, the area remains in pre-evacuation status, according to a news release distributed by La Plata County on Saturday morning.
Residents returning to their homes in the area are required to show identification in order to enter the controlled area, the release says.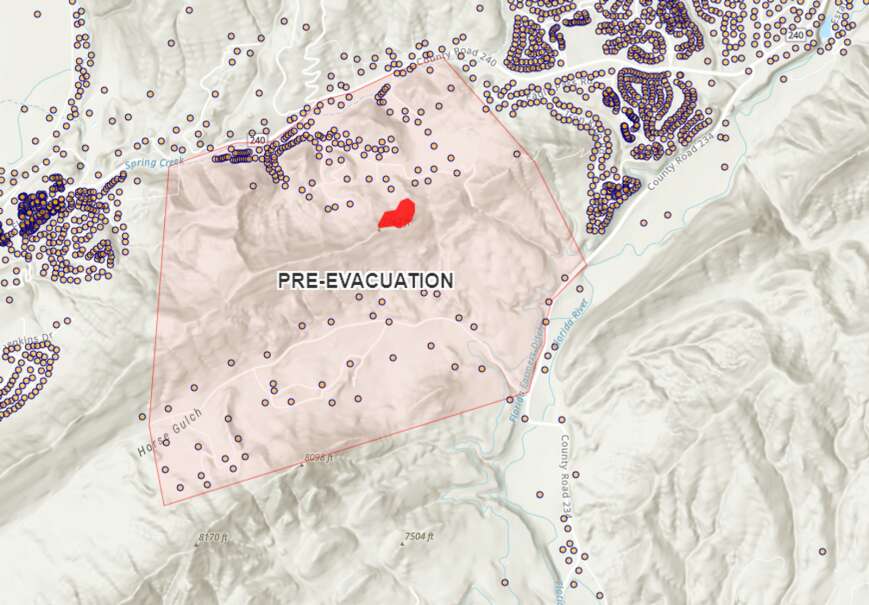 Ted Holteen, spokesman for La Plata County, said in an email Saturday that fire crews have made "good progress" on the Ute Pass Fire.
A Type III incident team took control of firefighting operations Saturday morning. As of 7 a.m. Saturday, the fire was estimated to have engulfed 30 acres and was at 10% containment.
Ute Pass Road off Florida Road/C.R. 240 remains closed until further notice, according to the county news release.
The cause of the fire is still under investigation.
Two large air tankers and a Type II helicopter "completed an aggressive initial attack Friday," the release says. The helicopter was planned to continue operations on Saturday, although the air tankers were placed on standby.
In addition to the helicopter and air tankers, two dozers and a spotter plane were called to assist firefighters in beating back the Ute Pass Fire.
cburney@durangoherald.com