Air Force Academy Band to play Cortez, Bayfield during Western Slope tour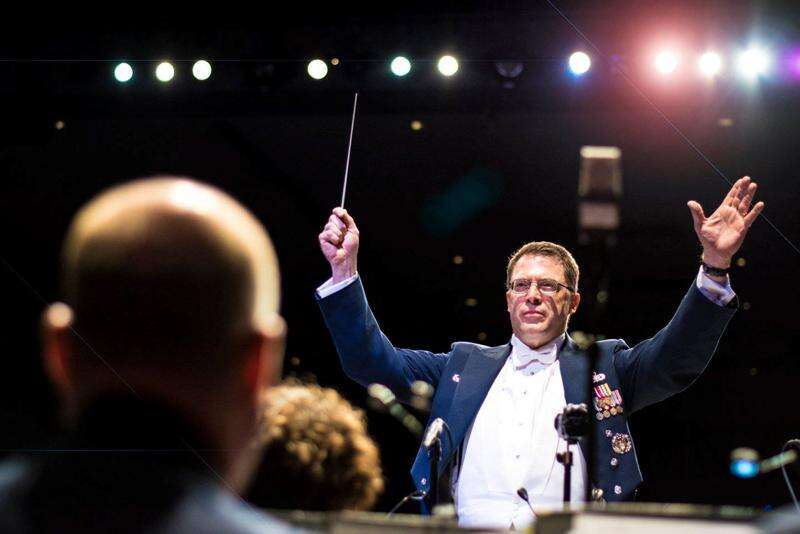 Editor's Note: Free tickets were available at the Cortez Welcome Center, but were gone by Tuesday afternoon. If there are still seats available, people without tickets will be let in to the auditorium at 6:45 p.m.The U.S. Air Force Academy Band will visit Montezuma-Cortez High School on Feb. 17 as part of its Western Slope tour.
The band's eight-day tour will feature seven performances, starting in Salt Lake City and moving through the Western Slope. The band will play in Bayfield on Feb. 18.
"It's the first time in Cortez for most of the people in the band," Sgt. Patrick Brush said Thursday.
Tickets to the show are free and available at the Colorado Welcome Center, 928 E. Main St.
The band features a 55-member wind ensemble, as well as vocalists and a rhythm section, Brush said.
"That gives us a big range in what we can play," he said.
The band kicks off every performance with a version of "The Star-Spangled Banner." The program also features traditional wind band music, such as John Philip Sousa marches.
To feature the vocalists, the band also plays numbers from musicals such as "Wicked," "Frozen" and "Les Miserables," Brush said. Each concert ends with a patriotic tune to honor the nation's veterans, he said.
The band commissioned pieces from composers David Maslanka and Christopher Marshall for the Western Slope tour, Brush said.
The new compositions will have their world premieres on the tour, he said.
Educational outreach also is a part of the Air Force Academy Band's programming, Brush said. They often invite students to perform with the band on stage. Students from M-CHS will perform a Sousa march at the Cortez show, he said.
Brush said the band doesn't usually tour in February.
"We have a very diverse repertoire," he said.