Michael Booth
Position: The Colorado Sun
State officials want to make sure shops have stock
Dan Prenzlow placed on paid leave after remark at Vail outdoors conference
Despite intense pressure, legislature says impinging farmers' right to sell is too risky
Tallow-based fuel is advertised to cut carbon output of jet flights by 25%
A bill to compensate canceled easement holders is back, with a $155 million price tag
Lake Pueblo hosted 3.4 million last year. But efforts to control crowds raise questions of equity and access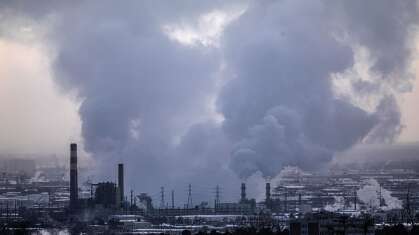 State officials say their rulemaking plan will make deeper cuts across more factories. Environmental advocates say it's delay and betrayal all over again
Air quality officials appeared to be on a timeline to adopt California's truck cleanup this year, but state regulators say it can't get done
A bill would expand grass buyouts statewide and double local payments
National leadership cites ongoing conflicts between local management and volunteers, and says it may appoint other Colorado members to take over.
From getting the folks at Audubon to certify the ranch as bird-friendly, to selling carbon sequestration credits for the tall grass, the May Ranch near Lamar is modernizing stewardship.
A new analysis of an EPA database shows demand for PFAS in fracking and other industries puts Front Range at the top of the contamination list.