Jacob Klopfenstein
Position: Staff reporter
Simpson touts single-engine Pilatus' safety record
Cortez City Council members on Tuesday approved a site development plan for the new Osprey Basecamp building at 800 N. Park St. The 26,310-square-foot building will become Osprey ...
Honored for lengthy law enforcement career
The countywide Paths to Mesa Verde trail project took a step forward on Monday, June 20 as the Montezuma County Commission authorized negotiations between the county and consulting firm Lori...
Participants receive Americorps education and overnight trip
Manager notes employees' work ethic
The Mancos Board of Trustees on Wednesday appointed a new member. Cindy Simpson, who previously had served on the town planning and zoning board, will take the place of Matthew Ba...
'We need to work together and move forward,' Suckla says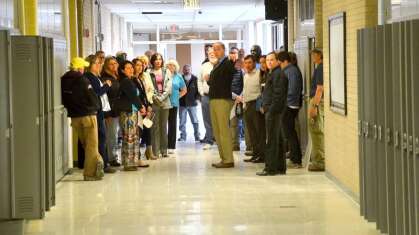 Re-1 Board votes to raze former high school
Positive tests carry penalty of suspension of extracurricular activities
Officials checking on residents' needs
Commissioners noncommittal on sales tax