Jacob Klopfenstein
Position: Staff reporter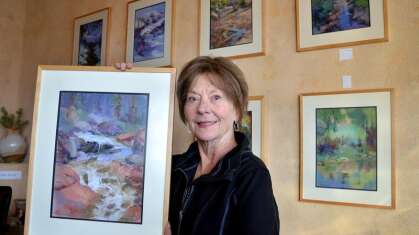 Jan Goldman's pastels of the Southwest on display at Olio
The Bureau of Land Management Tres Rios Field Office has debuted an Tres Rios Field Office Manager Connie Clementson told Montezuma County Ccommissioners at their meeting Monday that the B...
Battle Rock students and teachers look to the future after 100 years
Grant would be part of $22 million campus improvements
Epps recovering from Jan. 2 crash
Companies eye land near Totten Lake
Representatives discuss issues at livestock meeting in Cortez
Montezuma County Planning Commissioners on Thursday unanimously recommended approval of a high-impact and special-use permit for a Kinder Morgan carbon dioxide well near Pleasant View. ...
Speed limits should be dropped, marshal says
Educators focused on how to improve, M-CHS principal says
$113,000 in grants beef up programs
Mancos Citizen of the Year Linda Simmons was honored at a Mancos Valley Chamber of Commerce social event on Feb. 2. The event took place at the Mancos Visitor Center. Simmons is p...