Andrew Gulliford
Position: Staff reporter
Couple give mining history to San Juan Historical Society
This year we celebrate the 150th anniversary of Major John Wesley Powell's daring expedition down the Colorado River through the Grand Canyon. But was he the first? Another story exists with...
History Colorado explores the West, up north
When a killer wore a deputy's badge and a golden smile
Sheep stories in the West run from the high country into canyons
As I walk the trail between cliff and river, I search again for the face. It's 10 inches tall. The eyes and mouth are distinctly pecked, two antenna rise above the head. I almost walk past i...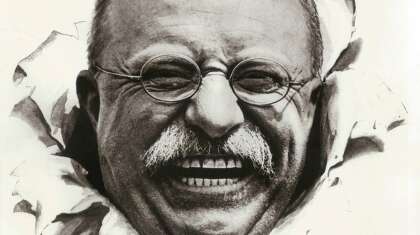 Stained glass honors president who cherished the West
Of the thousands of Native American rock-art panels in the Southwest, none are older than the Barrier Canyon pictographs found throughout the Colorado Plateau and concentrated along rivers, ...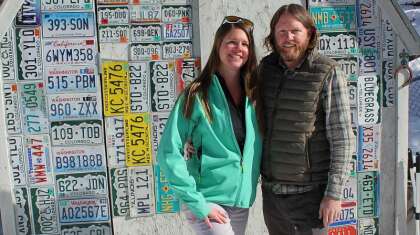 Instead of fake news, how about real news? Instead of political posturing and name calling, how about a project to unite us as a region and a state? How about a Mesa Verde National Park lice...
President George H.W. Bush helped reunite East and West Germany when the Berlin Wall fell, and a Mancos artist cast a 7-ton bronze sculpture commemorating the event. For 28 years,...
Mancos mapmaker chronicles John Wesley Powell's epic 1869 journey
In Colorado, we have 12 streams named Wolf Creek, yet officially, we have no wolves in our state. A reprint of a rare book helps to explain the loss of Colorado's wolves, and the ...