A dozen quilters showcased on gallery walls
More than 100 members of the Dolores Mountain Quilters guild channel care, creativity and dedication into monthly patchwork pieces, and about a dozen quilters' creations are on display this month at the Dolores Public Library.
Diana Donohue, a library assistant and member of the quilters guild, founded in 1995, facilitated this month's art exhibit.
Many of the quilts hanging on the library's gallery walls ignite the feelings of warmth and celebration entwined in the holiday season, featuring symbols of fall and winter such as pumpkins, snowmen and festive mittens.
Even the simplest quilt design entails a great deal of labor and detail, Donohue said. The quilters use several different methods of design, including applique, string painting and the three-dimensional embellishments.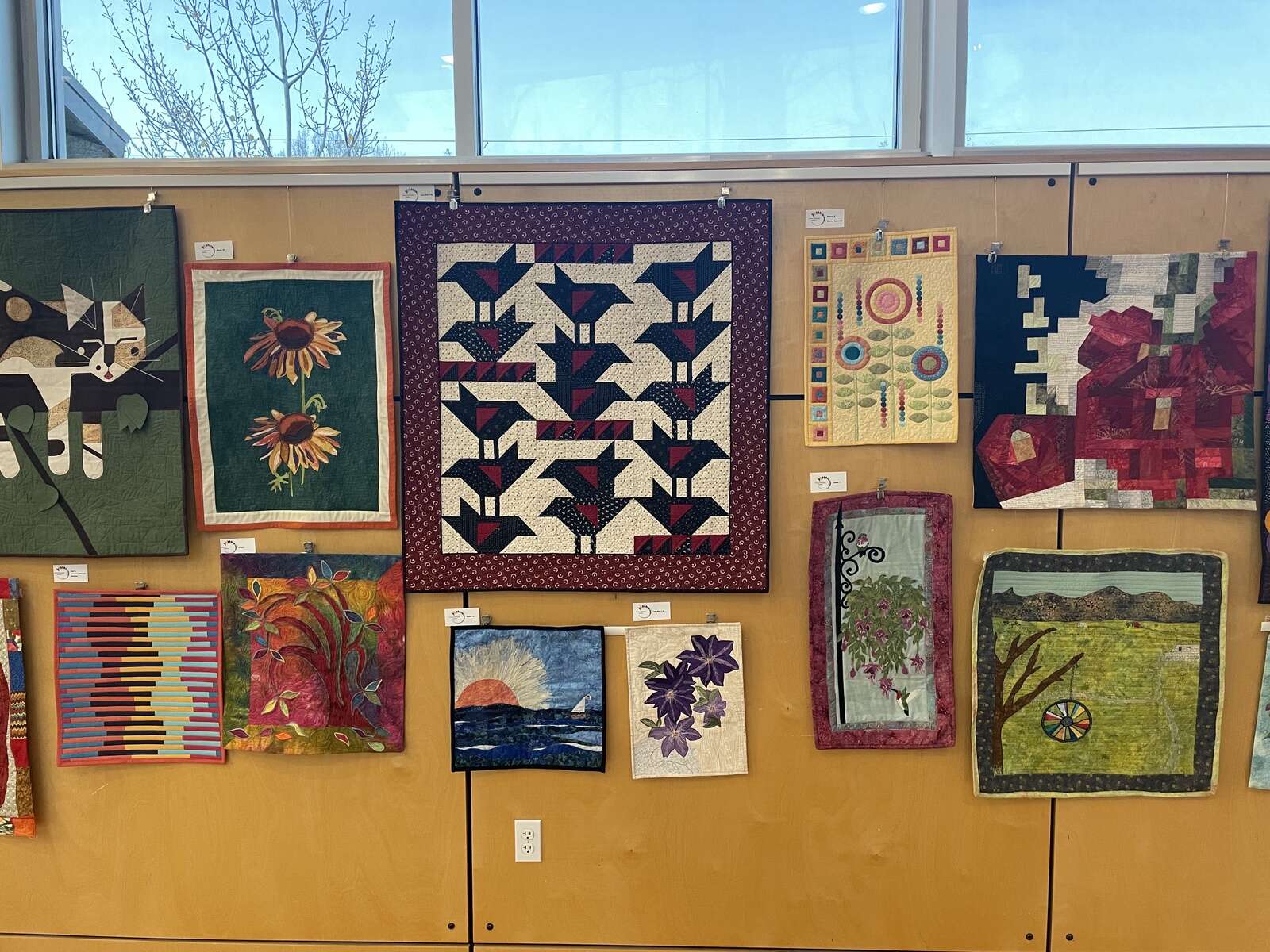 While the quilters often put their own spin on the same project, none of the artists chose the same quilt to show at the library, funnily enough, Donohue said.
Some of the quilts at the library are for sale, and proceeds will be donated to local families in need, Donohue said. The guild also raises money for charity by selling handmade items at the annual Christmas Bazaar at the Dolores Community Center, and creates and fills Christmas stockings to donate to Montezuma County Social Services.
The guild meets at 10 a.m. the first Tuesday of each month at the Dolores Community Center.
"Everybody's welcome – even if you're not a quilter, we get a lot of guests that just like to see what people have created," Donohue said.
The quilters also host a biennial quilt show each year. While the event was canceled this year because of COVID-19, the next one is scheduled for Aug. 19 and 20 at the Dolores Community Center.
For more information about the Dolores Mountain Quilters, contact guild president Jan Mussler at 970-565-9122.