Sen. Michael Bennet supports the act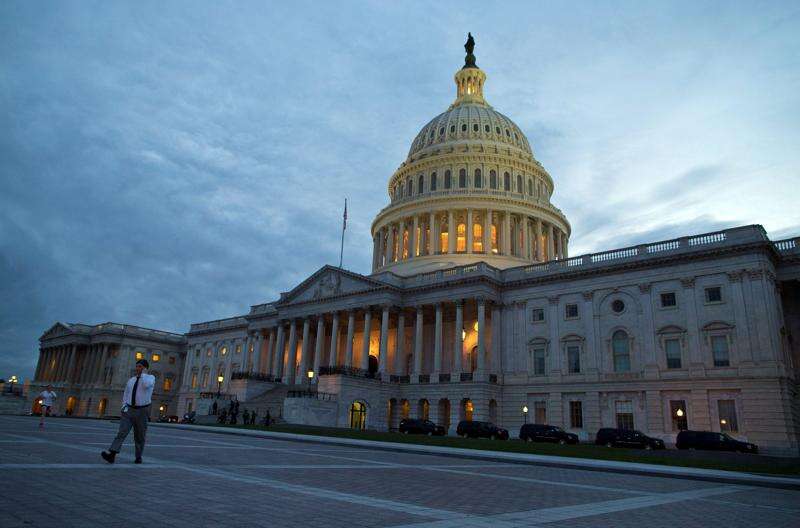 Sen. Michael Bennet expressed support for the Wildland Firefighter Paycheck Protection Act ahead of its hearing Wednesday in the Senate Homelands Security and Governmental Affairs Committee.
"Climate change is fueling increasingly severe fires in Colorado and across the American West. That's why I fought to increase federal firefighter pay in the Bipartisan Infrastructure Law," Bennet said. "The Wildland Firefighter Paycheck Protection Act is a good start to ensure our firefighters don't experience pay cuts."
The legislation, Senate Bill 2272, passed by a vote of 10-1 and will advance to the full Senate for debate.
Bennet has worked to increase base pay and provide more resources for wildland firefighters in the past. In May, Bennet and U.S. Rep. Joe Neguse introduced the Tim Hart Wildland Firefighter Classification and Pay Parity Act, otherwise known as Tim's Act. The goal of the act is to "increase base pay, improve deployment pay, and ensure federal wildland firefighters receive paid rest and recuperation leave," according to the news release from Bennet on Wednesday.
The act is also meant to address mental and physical health in firefighters, as well as help with housing, retirement, and provide tuition assistance. This legislation is named after Tim Hart, a smokejumper from Cody, Wyoming, who died in 2021 while fighting the Eicks Fire in New Mexico.
The Wildland Firefighter Paycheck Protection Act was introduced in Congress by Arizona Sen. Kyrsten Sinema last week and received bipartisan support from Sens. John Barrasso of Wyoming, Joe Manchin of West Virginia, Steve Daines of Montana, Alex Padilla of California and Jon Tester of Montana.
According to an article on firehouse.com, President Joe Biden signed the Infrastructure Investment and Jobs Act, which awarded wildland firefighters a pay increase. That increase is set to expire Sept. 30.
Twelve U.S. senators signed a letter addressed to Sen. Gary Peters, chairman of the Homelands Security and Governmental Affairs Committee, and Sen. Rand Paul, ranking member of the HSGAC, including Bennet. The letter, dated June 5, expressed concerns about the end of these pay increases for more than 16,000 USDA and DOI firefighters, stating that this investment is a matter of national security.
Randy Erwin, president of the National Federation of Federal Employees, said in a news release that federal wildland firefighters would face a "50% cut to their base pay up to $20,000" if the bill did not pass by Sept. 30.