Owners also want outside seating for customers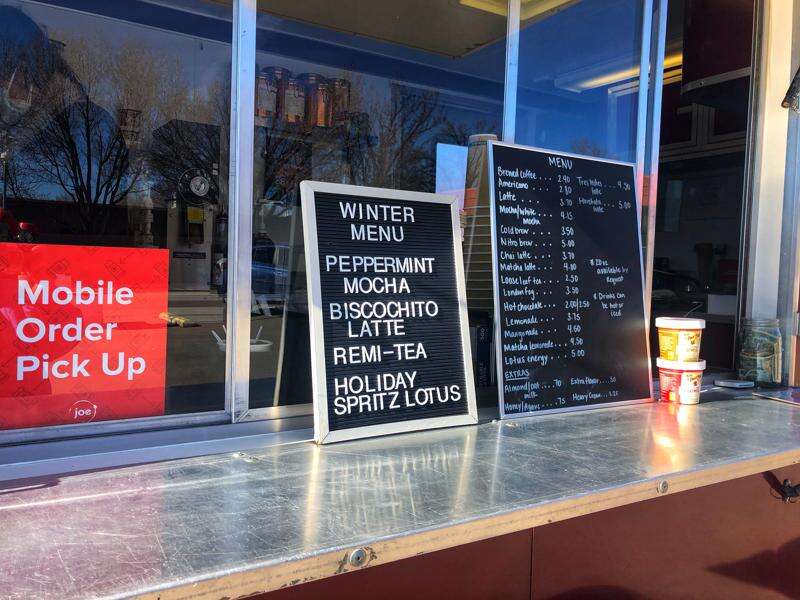 FARMINGTON – With the warmer months approaching, and outdoor dining in high demand, some local food truck owners say a dedicated parking lot is needed for the mobile eateries.
At a Farmington City Council meeting Jan. 19, William and Kim DuTremaine made a pitch to the council seeking $113,000 in incentives through the Metropolitan Redevelopment Area program.
But the council denied the request, saying the city did not budget for funds in the MRA program this year. However, the city expressed interest in the project in general.
"The city is excited about the food truck concept downtown, and inherently roots for all private businesses to be successful – both current and new," said City Councilor Linda Rodgers.
Regardless of the council's decision, the DuTremaines plan to move forward with the project. Rodgers indicated Wednesday that any projects proposed in the future, including from those owners, will be considered on a case-by-case basis depending on city funds and resources.
Local food truck vendors weighed in on the opportunity for a food truck parking lot.
Sam Dawes, one of the owners of Craft Street Coffee in Farmington, originally started out in the parking lot of an apartment complex/business plaza. Now, the truck sits on a lot outside a car wash that is not yet running after being purchased by new owners. Dawes said the lot is big and is a good area for customers to use.
The food truck started business in March 2020, one week before the pandemic shut down the country.
"We took it upon ourselves to shut down as well for seven weeks and reopened in May," Dawes said. "So we're still fairly new."
While the food truck might be new, Dawes is no stranger to coffee and worked with coffee for five years before deciding to quit her job. The week she quit, she saw an ad for a coffee trailer for sale.
"We just went for it," Dawes said. "It was crazy there really wasn't a plan."
Dawes and her partner, Francisco Gutierrez, work full-time on the trailer, which to their luck, was already well taken care of before the purchase.
"We found a roaster and got rolling," Dawes said. "It took us two months to get up and running. We initially wanted to use our truck for events and festivals, although our plan changed during this pandemic and we found 'home spots' to park at and don't move around often."
With the possibility of a future food truck lot, Dawes said she thinks the city would benefit.
"I think a food truck lot would be beneficial especially in the summer," Dawes said. "The food trucks in Farmington are kind of spread out. It would be nice to go to a spot and have multiple options with seating."
Jeremy "Chef Jay" Gleason, owner of Primal Swine, started his food truck in November 2019 with plans to eventually transition to a brick-and-mortar building. However, with the pandemic, the project that once seemed like it was headed to a permanent home, is now still in a truck either at the Lauter Haus Brewery or at the owner's farm.
"We just don't wanna get solid roots yet with all the closing and outdoor seating and all the other hoops," Gleason said.
The truck, which specializes in ramen and steamed bao buns, along with fusion sandwiches with local ingredients and Asian flare, also provides traditional Navajo cooking. All food is homemade and the meats are all cured, brined, smoked, braised and roasted at the truck.
During the summer, Gleason said he harvests from his personal garden and also uses local purveyors.
"We started this food trailer to bring some new flavors and ideas to Farmington," he said.
While Gleason said he doesn't have trouble parking and already has electric set up at both the farm and the Lauter Haus Brewery, he thinks a dedicated parking lot for food trucks is needed in the area.
"Especially with COVID not going anywhere soon, it's like an outdoor food court without the same bland corporate filth," Gleason said. "Food hubs make everybody happy."
mmitchell@durangoherald.com