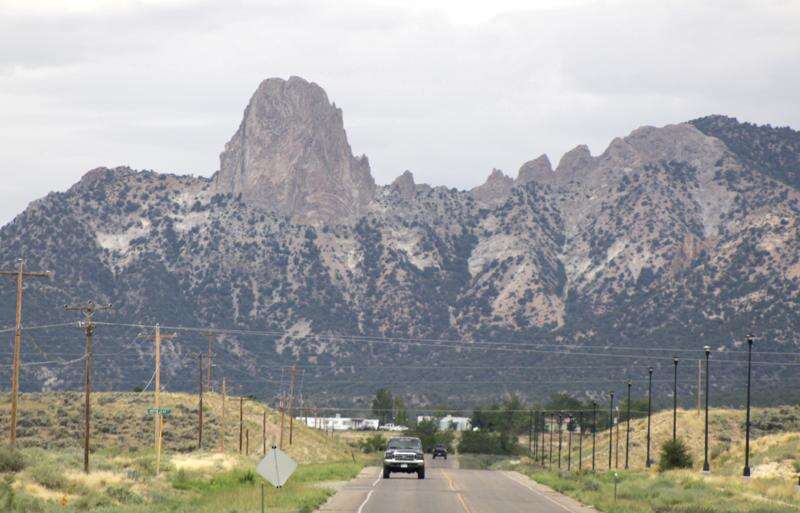 Federal funding from Infrastructure Law will connect 817 households, including White Mesa
The Ute Mountain Ute Tribe has been awarded $22.7 million from the U.S. Department of Commerce to expand high speed internet service for reservation towns in Colorado and Utah.
The funding was made available through the Bipartisan Infrastructure Law as part of the Tribal Broadband Connectivity program of the National Telecommunications and Information Administration.
The funding will be used to install fiber optic lines and telecommunication infrastructure for high-speed internet service to reach the tribe's satellite community of White Mesa, in southeast Utah.
It will help install two middle-mile routes, along with fiber-to-the-premise infrastructure to connect about 817 Native American households, seven Tribal businesses, and 36 community anchor institutions.
The project also will complete several fiber rings to provide reliability and resiliency for the region.
"This grant will fund much needed broadband infrastructure to benefit 2,100 members of the Ute Mountain Ute Tribe, serving all households in White Mesa, and the broader community," said Tribal Chairman Manuel Heart, in a news release.
The improved infrastructure is also expected to boost internet speeds in Towaoc, the tribe's capital, in southwest Colorado.
"Both communities will have better internet coverage for business, education, health care, telehealth, tribal government services, e-commerce, and more," Heart said. "The funding will greatly help our members and their families connect, learn and grow."
In an interview about the grant award Monday, Ute Mountain Planning Director Bernadette Cuthair said high-speed internet service has become an essential utility, just like water, sewer and gas.
Government investment in the "middle mile" infrastructure is critical for rural communities, which would otherwise be left out because the exorbitant costs and relatively low customer base are not feasible for a private company to take on, she said.
The lockdowns from COVID-19 pandemic further highlighted the need for high-speed internet, including for students who were forced to take courses from home.
The tribe is working to enhance internet connectivity throughout the 600,000-acre reservation as the need for high-speed internet escalated during the COVID-19 pandemic.
In the past two years, the tribe developed a broadband plan, with specific development strategies to construct and expand the infrastructure necessary to support high-speed internet service in the region.
Cuthair said the e-commerce opportunities broadband provides for tribal members is especially exciting and can help move people out of poverty.
"It can be used to set up online businesses that sell native artwork and locally produced products," she said.
Improved internet service will also benefit the tribe's new grocery store and business center planned for Towaoc, as well as the new Kwiyagat Community Academy, which recently opened.
U.S. Sens. John Hickenlooper and Michael Bennet have been advocating for the funding and lauded the appropriation for the Ute Mountain Ute Tribe.
In 2021, Bennet introduced the Broadband Reform and Investment to Drive Growth in the Economy Act, which included $2 billion to tribal governments for broadband access.
The BRIDGE Act was later incorporated into the Bipartisan Infrastructure Law, which is now making the largest investment in U.S. history to deploy affordable high-speed internet across Colorado and the country.
"Tribal communities too often find themselves on the wrong side of the digital divide," said Bennet in a news release. "This funding will help the Ute Mountain Ute Tribe connect their communities online and expand opportunities for families, farms and small businesses."
"Our Bipartisan Infrastructure Law continues delivering for Colorado. In the last century we connected every house to electricity, in this one we're going to connect every house to affordable, fast internet," added U.S. Sen. John Hickenlooper, also a Democrat.
The NTIA grant announcement is part of nearly $1.35 billion awarded to 94 Tribal entities across the country as part of the Tribal Broadband Connectivity program.
A bid process will begin for companies to install fiber optic lines to serve Towaoc and White Mesa, Cuthair said. Full build-out of the project is expected to take two to three years. Internet services will continue to be provided by private companies.
jmimiaga@the-journal.com