Funding will support reservation charter school
The Ute Mountain Ute Tribe has been awarded a $2.8 million grant to support education efforts and the new Kwiyagat Community Academy charter school.
The grant is from Colorado's Response Innovation and Student Equity fund, derived from the federal CARES Act.
RISE was created in Sept. 2020 to support high need schools, and address education challenges related to the impacts of the COVID-19 pandemic.
Based in Towaoc, the Kwiyagat Academy is opening this fall with 30 students in kindergarten and the first grade. It will focus on academics, and project-based learning with an emphasis on teaching Ute culture and language. Kwiyagat means bear in Ute.
During a Jan. 26 press conference announcing the grant award, Ute Mountain Ute Chairman Manuel Heart discussed the tribe's new school and education plans.
He said three-quarters of Ute Mountain students go to public schools in Cortez, and the rest go to boarding schools in Washington, Oklahoma and California.
"We want to bring it home and create a curriculum that really meets the needs of our students and helps them understand their culture and where they come from," Heart said.
He said it is especially important in a rural area like the Four Corners to have a curriculum for students that includes the modern technology and instruction they will need to succeed.
Keystone Policy Center has been working with Ute Mountain Ute leaders for nearly two years on the new charter school for the reservation.
The center's senior policy director, Ernest House Jr., is a Ute Mountain Ute tribal member and former executive director of the Colorado Commission on Indian Affairs.
As part of the school planning process, Keystone brought together tribal elders, community partners and students from early childhood through higher education.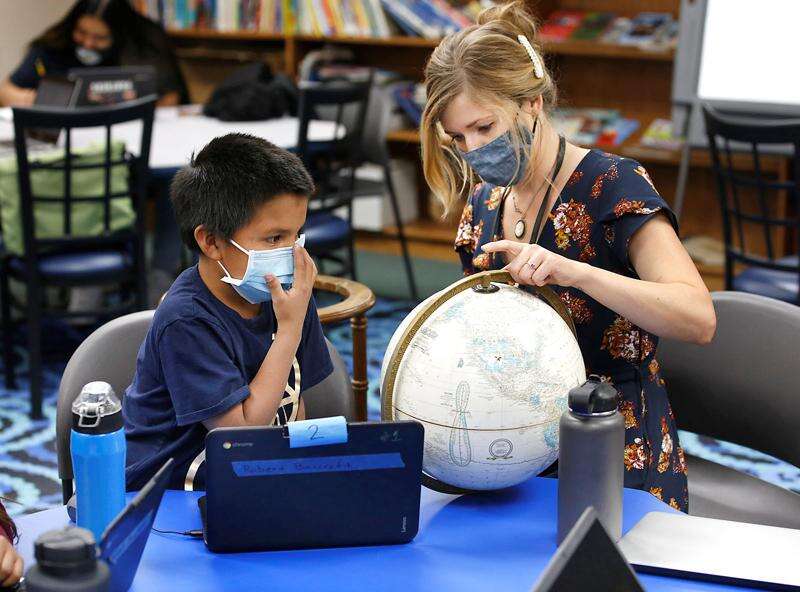 A central pillar of the plan is called "Growing Ute Steam," according to Ute Mountain education officials. It aims to integrate Ute arts, language, and culture with programs of science, technology, engineering, Native American arts, and math in order to prepare students for the future workplace.
"In past generations of our grandfathers and parents, a lot of our students were taken away from their homes and taught to assimilate into the system," Heart said. "I think while each one of us are looking to streamline education to meet the needs of our future, we also want to include the past."
For information, visit the Kwiyagat Community Academy website.