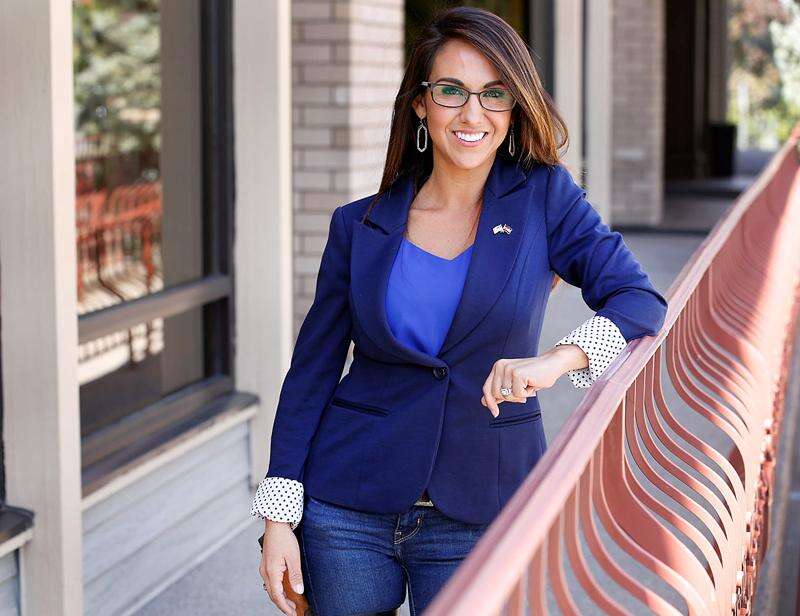 Congresswoman will discuss land protection and drug trafficking, and honor the life of Tim Lanier
U.S. Rep. Lauren Boebert, representing Colorado's 3rd Congressional District, will visit Montezuma County and the Ute Mountain Ute Tribe Saturday, according to a news release.
At 11:30 a.m. Saturday, Boebert will meet with the Ute Mountain Ute Tribe and county officials at the Ute Mountain Casino Outdoor Kiva and Tepees.
A news conference will be held on Boebert's companion bill to designate a portion of the Lower Dolores River Canyon as a National Conservation Area, a bipartisan bill that has support from the Ute Mountain Ute Tribe.
The Republican congresswoman also is working closely with the tribe to clarify a Bureau of Indian Affairs decision regarding the Ute Mountain Pincrest Ranch in Gunnison, according to the news release.
At 1:30 p.m., Boebert plans a tribute to Tim Lanier at Farmers Communication, 16 N. Market St. in Cortez. Lanier died Sept. 9 while receiving cancer treatment.
Lanier was a lifetime resident of the county. He served 12 years on the Montezuma-Cortez School District Re-1 Board of Education from 2004 to 2016, including four years as president.
He also was a firefighter and EMT on the Pleasant View Fire Department and had served on the board of Farmers Telecommunications Inc.
Lanier was named Stockman of the Year by the Southwest Colorado Livestock Association. He was a candidate for the District 1 seat for the Montezuma County Board of Commissioners but lost in the Republican primary to Jim Candelaria.
Later Saturday, Boebert plans to meet with the Montezuma-Cortez Drug Task Force to discuss ways she can support their efforts. The meeting is not open to the public or media.
The congresswoman also is working toward a possible designation for the area as a "high-intensity drug trafficking area."
The program was created by Congress under the Anti-Drug Abuse Act of 1988. It provides assistance to federal, state, local, and tribal law enforcement agencies operating in areas determined to be critical drug-trafficking regions of the United States.
Boebert will inform the drug task force of her work to combat the flow of fentanyl with her legislation to give law enforcement more resources by designating it as a weapon of mass destruction.
Boebert, a Republican from Silt, is seeking a second term for Colorado's 3rd Congressional District. She is being challenged by Democrat Adam Frisch of Aspen.