U.S. seeks property forfeiture; one defendant agrees to plea deal agreement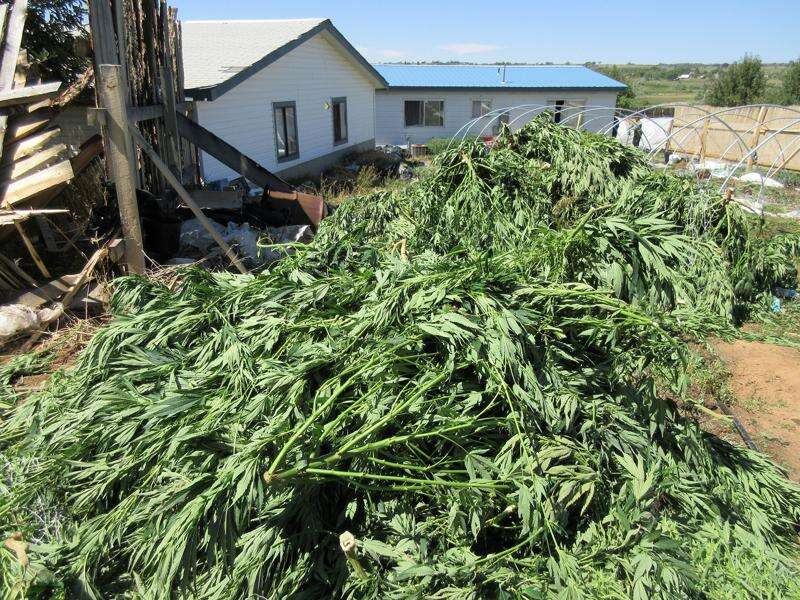 The U.S. Attorney's Office seeks to obtain and sell three properties connected to a large marijuana raid last year in Montezuma County and has offered one of the four defendants a plea deal in exchange for cooperating in the case against other suspects.
Jimmy Dang, Qi Lin Wu, Lisa Yang, and Sang Teng were indicted in October and charged with manufacturing, possessing and intending to distribute 1,000 or more marijuana plants, according to the U.S. Attorney's Office. All four initially pleaded not guilty.
In August, Yang agreed to plead guilty to a single charge of conspiracy to distribute 100 or more marijuana plants. She has agreed to cooperate in the case against other defendants and will receive a recommendation for a reduced sentence, according to the plea deal.
Teng has requested a change of plea hearing, which is set for Sept. 11. Dang and Wu were scheduled for a trial in August, but it was continued to Oct. 7 to allow time for Chinese language translators to be scheduled for the proceedings.
The four were arrested in August 2018 after several federal and local agencies raided four properties in rural Montezuma County and one in Cortez.
The raids were connected to a Chinese or Chinese-speaking marijuana ring that had been under investigation since a large raid in 2016 in Rifle, DEA agent Steve Knight said in a previous interview with The Journal in Cortez.
An estimated $500,000 in cash and gold bars, 4,300 marijuana plants and 500 pounds of processed marijuana were seized, according the Drug Enforcement Administration.
On Aug. 20, the U.S. gave the court notice it planned to seek forfeiture of three properties owned by Dang and Wu that have been connected to the marijuana operation, according to court documents.
The properties sought for forfeiture are:
316 S. Chestnut St. in Cortez, a home owned by Dang and Wu and purchased for $206,500 in August 2011.21875 County Road V in Lewis, a rural property owned by Dang and Wu and purchased for $139,000 in June 2014.14293 County Road 22 in Dolores, a rural property owned by Wu and purchased for $232,500 in January 2016.
The U.S. seeks forfeiture "of all property constituting or derived from proceeds obtained from, directly or indirectly, and in all property used, or intended to be used in, commission of the offenses alleged," according to the filing. Defendants may contest the forfeitures, but it the U.S. obtains the properties, they will be sold and the money will be deposited in the U.S. Treasury or distributed to law enforcement agencies.
Three of the defendants own two Chinese restaurants in Cortez, according to court documents.
Wu and Dang own the Ocean Pearl Chinese Restaurant, 300 E. Main St., and Yang owns the Hong Kong Restaurant, 332 W. Main St., according to case records and the Montezuma County Assessor's Office.
Charges against five other people arrested during the August 2018 raids were dismissed in November in 22nd Judicial District Court.
Mandarin and Cantonese translators were provided during court hearings for defendants to ensure they understood the proceedings.
jmimiaga@the-journal.com