Family is raising money after big investment into business
Flor Rodriguez, co-owner of the fresh tortilla business Tortilleria La Flor, was hospitalized on Monday after her hand was crushed when she was preparing dough with a specialized tortilla-making machine.
Rodriguez was feeding portions of dough through one of her machines when her hand became stuck in the machine, her sister, Cristina Rodriguez, said in a phone interview Friday. Flor Rodriguez's hand was stuck in the machine for about 45 minutes before paramedics were able to set her free. When she was released, two fingers on the injured hand were only "loosely" hanging on, her sister said.
Rodriguez ultimately lost those fingers, her sister said.
After she was freed from the machine, Rodriguez was taken to Mercy Hospital before being transferred to Denver Health Medical Center, where she was treated in an intensive-care unit, her sister said. She underwent surgery for six hours, according to a GoFundMe page prepared by Rodriguez's other sister, Susana Rodriguez.
On the ambulance ride to Mercy, Rodriguez told her husband, Joel Jacuez, who co-owns Tortilleria La Flor, she was worried about business because she had a busy schedule planned for Tuesday and Cinco de Mayo was on Thursday, her sister said.
"She's always been a really strong person," Cristina said. "She's been through so many things and she's never complaining about it. ... She can handle the 45 minutes."
Susana referenced her sister's "resilient and strong character."
Still, Rodriguez continues to experience pain and numbness in her injured hand, Cristina said. She is supposed to be discharged from Denver Health soon but doesn't think she is ready.
Rodriguez has wanted to run her own business for years, Cristina said. She said it has been Rodriguez's dream since at least 2014, and even longer than that, she has enjoyed preparing food.
Cristina said when she and Rodriguez lived in Denver, Rodriguez would always talk about having her own business. When Rodriguez moved to Durango, she saw an opportunity because there weren't other fresh tortilla shops.
"She wanted to have her business a lot because she likes to serve people, you know?" Cristina said. "And make people happy. Because she knows a lot of people like Mexican food and tortillas and things. So she's been working really hard with her husband in different jobs.
"She used to clean houses, offices. She used to work for CJ's restaurant for a really long time," she said. "Her husband works (in) concrete. So they can put the money together."
Rodriguez opened Tortilleria La Flor in November. For her business at 444 E. College Drive, she purchased flour and corn tortilla-making machines she imported from Chihuahua, Mexico. She bought the machines just as the COVID-19 pandemic emerged and it took her a year to get them, she told The Durango Herald in January.
Rodriguez said then that her business had received a steady stream of customers. She was working with restaurants to supply them with fresh corn and flour tortillas.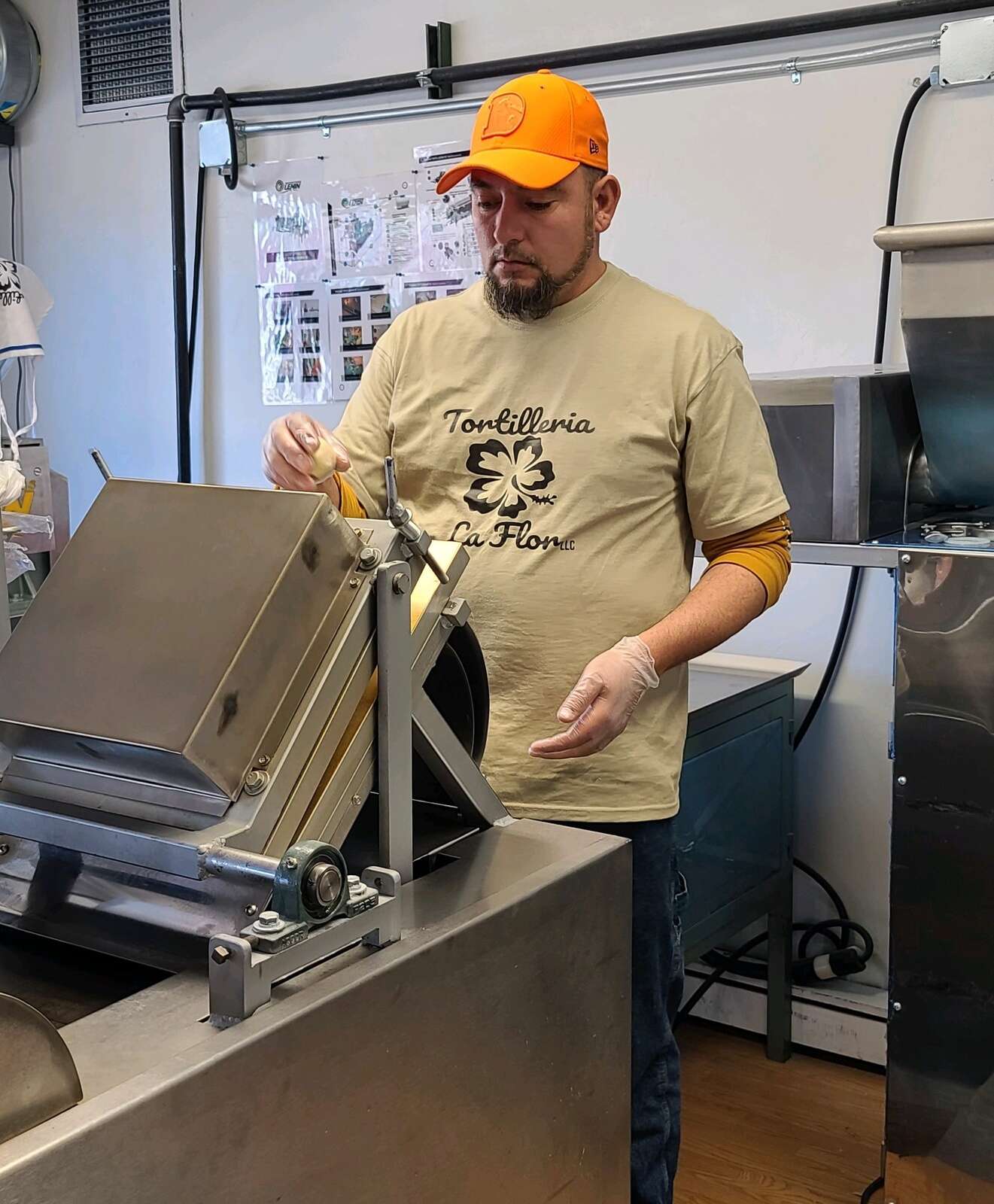 Cristina said her sister is concerned about the machine that injured her because first responders had to take it apart, at least partially, to free her hand. The machine cost around $25,000, Cristina said.
"I think she's really worried about everything like the hospital payment," Cristina said. "She's going to stop working for a long time."
The GoFundMe for Rodriguez can be accessed at https://bit.ly/3Fn2qC1
The fundraiser has a goal of $50,000 and almost $10,000 had been raised as of Friday morning.
"We believe in God and are praying that the hand works again like it used to (work). But she says she doesn't feel it," Cristina said.
Cristina said she doesn't think Rodriguez wants to close her business but she will need to stop working for "a long time."
"Because she loves her people, you know?" Cristina said. "She loves the customers and I don't think she wants to close it just like that."
She is worried about hospital payments, rent, car insurance and her children, Cristina said.
cburney@durangoherald.com