Only five points separated Tomac from four-time champion Dungey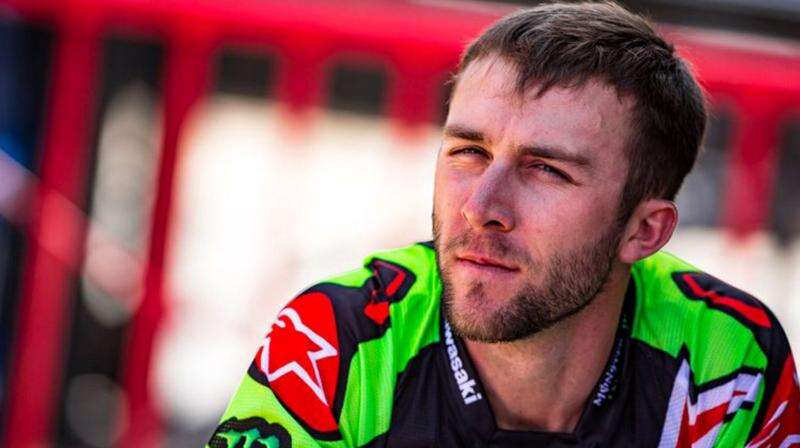 Eli Tomac wrapped up a thrilling come-from-behind run for the AMA Supercross title season on Saturday night, finishing second in the Las Vegas 450SX main event and second in the 2017 championship series.
Tomac, of Cortez, Colorado, finished behind race winner Jason Anderson. Tomac's rival, Ryan Dungey, finished fourth behind Joshua Grant, who is Tomac's teammate on Monster Energy Kawasaki.
Tomac and Dungey dueled early on Saturday night, but Tomac gained the upper hand, and led 17 of the 19 laps. He gave up the lead to Husqvarna's Anderson in the final lap.
"We fought as hard as we could," Tomac said after Saturday's race.
Dungey accumulated a total of 359 points to Tomac's 354 points to successfully defend his title. He only needed to finish fourth to secure his fourth championship.
For the season, Tomac won nine races to Dungey's three and led 180 laps to Dungey's 97. However, Tomac's average finish for the season as 3.4, to Dungey's 2.5.
Tomac became the fan favorite during his charge for the title, in which he won nine out of 12 races, beginning with a win in the fourth race Phoenix on Jan. 28 and ending with a comeback win in the 15th race, in Salt Lake City on April 22, that gave him his first series lead.
Holding a three-point series lead over Dungey entering the 16th race, on April 29 in East Rutherford, New Jersey, Tomac faltered, crashing early, then stalling his Kawasaki late in the race. Dungey, meanwhile, came away with the win after KTM teammate Marvin Musquin appeared to let him pass and pick up three additional points, for a nine-point lead heading into the final race in Las Vegas.
On Friday, the controversial pass came up in during a pre-race news conference, and remained a sore spot with the Kawasaki team.
"If the championship does come down to those three points, that's a bummer for everyone," said Tomac said.
On Saturday night, Tomac looked to the future, saying in the post-race interview that he was excited about the past season and looking forward to next year.
"We have to keep our heads up and keep swinging for it next year," he said.